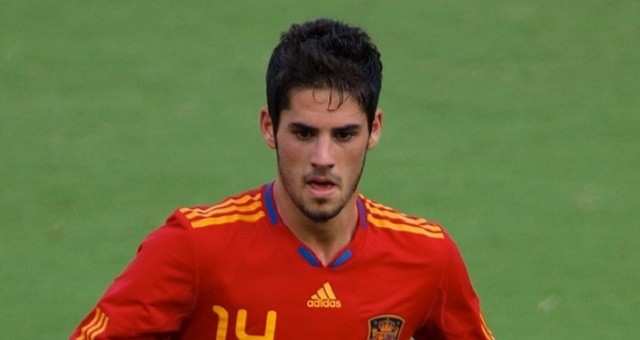 As the season continues, the Liverpool attack has continued to be ineffective and has been a complete 180 from the dominant attack that propelled the team to second place in the Premier League last season.
Now, rumors have surfaced that Rodgers has looked to Real Madrid's Isco as the solution to his team's offensive woes. The manager was able to get a good look against the 22-year-old in the two Champions League matches Liverpool had with Madrid. All statistics are from whoscored.com
Although he has been a consistent starter the past few weeks for Carlo Ancelotti's team, he will likely be replaced in the lineup by Gareth Bale when he returns to full health.
Isco will then have to compete with World Cup Golden Boot winner James Rodriguez for playing time on the right side of the formation. When coming of the bench, however, the Spaniard is able to get into the flow of the game almost immediately, he has more assists as a substitute (4) than as a starter (1).
The Spanish midfielder is one of the most talented young players in the world, and any team that adds him will definitely become better. He is a fantastic dribbler who has good balance, that allows him to hold on to the ball while navigating the opponent's half of the field.
He is also a strong passer, he currently has a great passing percentage of 89.6%. He also creates 1.17 chances per 90 minutes, which would rank fourth on Liverpool.
Even though Isco would be a superstar addition to the Liverpool roster, he may not be the right player that the team needs. The squad already has a few creative players in Philippe Coutinho, Raheem Sterling and Adam Lallana.
The team needs forwards who can finish the chances the players behind them create. This is a type of player that Isco does not fit since he only has 1 goal this season despite playing for a terrifying offensive team in Madrid.
If he really wants to fit Isco into the lineup, Rodgers could move Coutinho to the bench when using a 4-3-3 formation or play Sterling beside Daniel Sturridge in a 4-3-1-2, with Isco in the hole behind the two forwards.
There will also be a concern that Isco may not be able to adjust to the playing style of the Premier League quickly. Playing physically is not as important in Spain as it is in England and that might cause the Spaniard trouble in fitting his game to the local standards.
In the end, adding a player of Isco's quality will give the Liverpool supporters hope that the team is focused on winning, while also trying to build for the future. The growth of Sterling is evidence that Rodgers is able to help a player's development and ability to succeed in the Premier League.