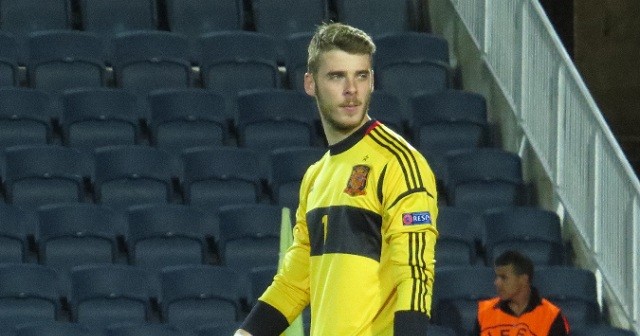 According to The Independent, David De Gea is one step closer to Real Madrid. With Víctor Valdés' arrival at Old Trafford, as we've discussed at Futnsoccer, things would look gray for David.
The reason why De Gea would be closer to Los Blancos is that Víctor Valdés would become the starting keeper. The Catalan will be 33 years old in January, making him a man with great experience. Replacing an older player for one with a bright future doesn't seem right. Nevertheless, nobody can deny Valdés' importance in Barcelona's greatest era.
While his age might be a turnoff for fans, it's good to point out that Edwin van der Sar signed for United aged 35. I don't think anyone regrets the Dutchman's signing, as he won 11 titles in half a decade at Old Trafford, including the Champions League. Goalies can have longer careers than outfield players, and Víctor has it all to succeed.
De Gea is still under contract with the Red Devils until 2016. However, he hasn't renewed it yet, making his sale a priority, as he could leave for free shortly. While there's no mention of a firm offer from Real Madrid, rumors have been floating around since summer. Especially after the reports that pointed to Iker Casillas' departure.
Although the captain has been going through a positive streak lately, the speculation about his future hasn't stopped. He's 33 years old at the moment, and come the end of the season, he'll be 34. He has stated that he would want to stay here until his 40s, yet that doesn't seem likely.
The former Atlético Madrid keeper is well-regarded at the Bernabéu. His youth, his nationality and his talent make him the perfect signing. De Gea would be a long-term investment for Madrid, hopefully becoming the starter at the club and the Spanish national team. Only time will tell if David is actually closer to Real.