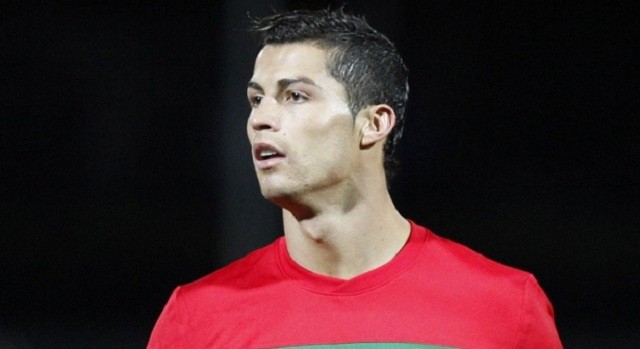 Lionel Messi and Cristiano Ronaldo are arguably the two best players on the modern generation and football fans are certainly fortunate to be able to witness the duo in their prime.
However, with both Messi and Ronaldo showing brilliant form every week allied by the fact that they play for rival clubs in Barcelona and Real Madrid respectively – the media has tended to hype up the competition between the two players and have gone as far as even claiming that they share a bad blood stemming from animosity of each others' success.
Recently, such claims were taken to another level after respected Spanish journalist Guillem Balague revealed that Ronaldo has a less than auspicious way of referring to his Barcelona counterpart.
Balague claimed that Ronaldo calls Messi "Mother******"
In his book titled 'MESSI', Balague has claimed, "Ronaldo, perhaps as a symptom of the immaturity that marks so many footballers, thinks it necessary to put on a brave face in front of his team-mates, not be scared of Messi and to rise to the challenge.
"All very macho; all very false. And that is why, according to some Real Madrid players, CR7 has a nickname for him: 'motherf*****'; and if he sees someone from the club speaking to Leo, he also ends up being baptized 'motherf*****'."
Ronaldo has since denied such accusations
Unsurprisingly, Ronaldo has taken offence at such accusations. The 29-year old refuted the Balague's comments by saying that he has the upmost respect for Messi before adding that he intends to sue the journalist for trying to stir up things between them.
He said, "News is circulating that I allegedly made offending remarks regarding Lionel Messi. I have the utmost respect for all my professional colleagues, and Messi is obviously no exception.
"This is absolutely false and I have assured my lawyer takes action to sue those responsible. I have the utmost respect for all my professional colleagues, and Messi is obviously no exception."