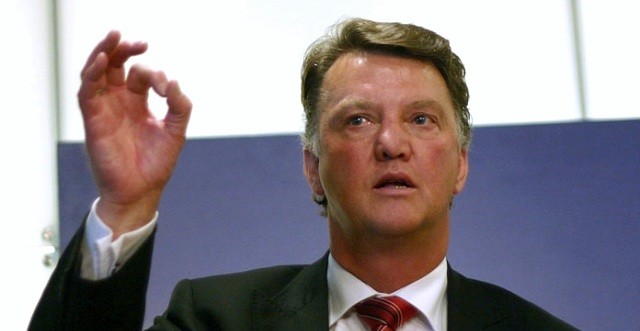 The revolution at Manchester United under Louis van Gaal has not exactly gone according to plan and it seems that it will still take a while for the Red Devils to return to their glory days.
Van Gaal himself has said that he will need at least three years to turn things around and one should not expect drastic change in fortunes at United anytime soon.
Van Gaal has struggled as United manager so far
However, the size of United allied with their demanding set of fans means that the Red Devils spending too much time outside the Champions League places will not be tolerated for long, while financial repercussions of missing out on Europe's elite competition could mean that van Gaal will find himself under pressure soon.
As a result, United are desperate to make a return to the Champions League this season itself and it is believed that the Red Devils will splash the cash in order to recruit a new couple of new players during January transfer window.
While the weak backline remains a problem for United, lack of creativity from the middle of the park has also been evident in recent times and a new midfielder arriving at the club also remains a possibility.
Cabaye being linked with a move to United
Now, according to reports emerging from England – it has been claimed that the Red Devils are eyeing Yohan Cabaye to add a bit of creativity in their midfield area.
Cabaye is currently plying his trade for French champions Paris Saints Germain and had only joined the club in January last season.
However, the midfielder has had first team football hard to come by since his move and has managed only 5 league starts during the current campaign.
With Cabaye struggling for minutes on the pitch, it had been suggested that the 28-year old would be looking to leave the Parc des Princes and make a return to the Premier League in January.
Cabaye was a big hit in the Premier League with Newcastle United
A host of clubs such as Arsenal, Liverpool and Newcastle United have all been linked with Cabaye and now it has emerged that Manchester United are also looking to make a swoop for the midfielder.
It is believed that the Red Devils are planning to launch a bid in excess of £15million to lure Cabaye to United and are confident of landing the midfielder.
Cabaye, of course, enjoyed a fine spell earlier in the Premier League with Newcastle United and although nothing has been confirmed as of yet – the potential arrival of the Frenchman would certainly be a big boost for the Red Devils.