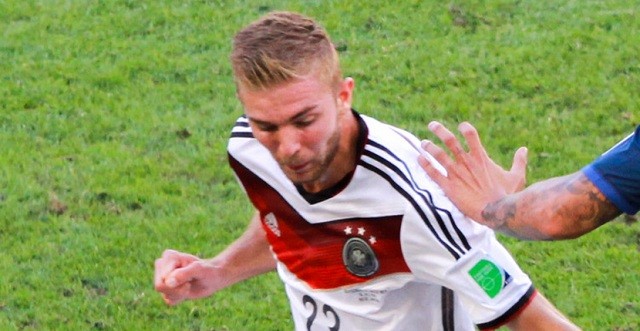 According to Marca's English version, Real Madrid would be interested in signing German international Christoph Kramer. They keep following him very closely, as an option to replace the almost certain departure of Sami Khedira.
While there's no mention of an offer or actual details on the transfer, this continues rumors that date back to a few months ago. FIFA  Agent François Gallardo discussed this in El Chiringuito de Jugones, a Spanish sports show. Gallardo revealed that Los Blancos already have an agreement to sign him. He's under contract until 2017.
Christoph has spoken about these rumors, clearly stating that he doesn't want to move to the Bernabéu. However, the fact that he's been on loan since 2011 in two different teams makes him an unsettled player. Bayer Leverkusen already has great midfielders, including Lars Bender, a man who plays in his same position.
When it comes to Kramer, he's got a few things going for him. He's German and they have an innate talent when it comes to performing well. He's only 23 years old, making him a player that could still develop into a star. Lastly, he's tall, strong, tactically disciplined and very accurate when passing the ball.
Despite his strengths, this doesn't seem like a transfer that will go down. Kroos and Modrić are settling into a solid pair, leaving other midfielders with less playing time. Kramer hasn't proved yet that he's a top player; therefore benching him at a big club would cut his development abruptly. It's best to wait until he has his breakthrough moment.
Real will definitely need to take a look at the market if Khedira leaves. Asier Illarramendi has failed to show he deserves a spot, and Casemiro is out on loan at Porto, with an uncertain future at Madrid. Defensive midfielders aren't a popular choice for President Florentino Pérez, yet Ancelotti will want to have a man who can fill that position.