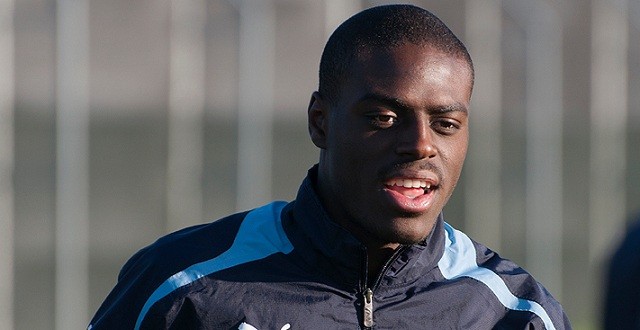 It is blatantly obvious that Manchester United's defence line needs to be fixed, maybe even built from scratch. With already 14 goals conceded in just 11 league matches so far this season, the Red Devils' manager keeps struggling to find an effective quartet or, at least, a quality trio together with David de Gea to offer the team the consistency they need in defence.
The arrivals of Marcos Rojo, Luke Shaw and even of the Dutch international Daley Blind during the summer transfer window weren't enough to stop United's defence from leaking and Louis Van Gaal is allegedly already thinking about some possible solutions to bring in more muscle and solidity to his team's back line.
According to some recent reports of the English and Portuguese media, Manchester United are studying the possibility of presenting an offer to FC Porto for the Dutch international defender Bruno Martins Indi, who just joined the two times European champions last Summer.
Van Gaal, knows Indi and his ability to assume several roles in the defence line perfectly well, whether playing as centre back or even as a left back. The Red Devils are reportedly considering making a bid for Indi already in January, but they will certainly clash with FC Porto's usual high demands when it comes to selling their best assets.
The Portuguese-born Dutch international has been experiencing a fantastic debut season at the Dragons so far and he instantly became the most important member of the team's defence line.
Indi arrived at FC Porto to replace Eliaquim Mangala, who joined Manchester City during the summer transfer window, and he has been of major importance for Julen Lopetegui's team's defensive consistency, whether by playing together with Maicon or with Ivan Marcano in the centre of the defence.
Indi has impressive marking skills and he is also very competent on the heading department. The player's remarkable positioning, along with his impressive physical power, allow him to somehow compensate for his not-so-extraordinary acceleration skills, by placing him in the right place on the right time.
Despite having been born in Barreiro, a city in the outskirts of Lisbon, Bruno Martins Indi moved to the Netherlands at a very young age. The defender of Guinea-Bissauan descent is a "product" of Feyenoord's impressive Youth Academy and he was an usual presence at all Netherlands Youth Squads.
FC Porto paid somewhere around 7.7 million Euros (9.6 million Dollars) for him and, although United's interest is thought to be high, they will need to dig deep into their pockets in order to convince the Portuguese team's officials to sell their most valuable defender of this season.
From what Indi has shown recently, he would be of very good use for Manchester United, especially because he perfectly knows how to play on a three-man defence line (something that Van Gaal will try to implement again in the team sooner or later) and he has a good relationship with the Dutch manager, which would certainly ease his adaptation process.