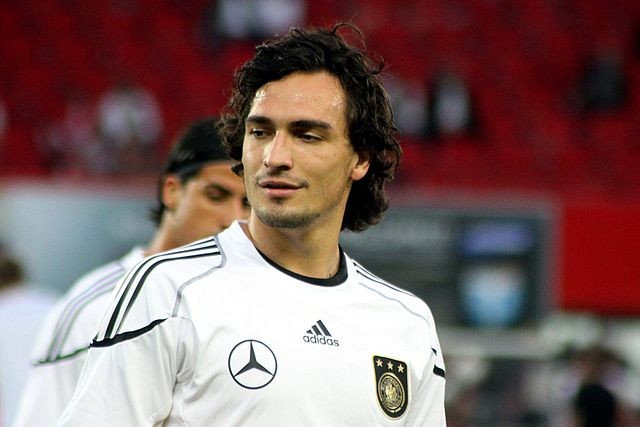 According to the Daily Mail, sources in Germany claim that Mats Hummels would prefer a move to the Emirates over a move to Old Trafford.
A £30 million move is being mooted as a January possibility. Arsenal's defensive frailties have been exposed this season, after Arsene Wenger failed to buy depth after losing both Thomas Vermaelen and Bacary Sagna this summer.
The Dailey Mail claims that Wenger has asked to be kept informed with regards to the German international's status, while Aston Villa's Ron Vlaar and Celtic's Virgil van Dijk remain on his radar.
Dortmund has struggled so far this season, currently lying in 15th place in the Bundesliga, having lost 7 of the first 11 matches of the season so far. Hummels has contributed on and off this season due to injuries. He is currently sidelined with a foot injury.
Considering Arsenal is suffering their own injury crisis in defense, some might question the wisdom of signing Hummels. However Wenger would be crazy to pass on signing one of the best center backs in the world, especially one who would apparently choose the Gunners over Manchester United.
The chances of this signing happening in January seem to be slim. Wenger is not known for splashing out in the January, only Andrei Arshavin and Jose Antonio Reyes comes to mind. Besides those two players, he has avoided seriously investing during this window.
One issue that Arsenal would have to deal with is the fact that Hummels would be cup tied for the Champions League. Because Dortmund has advanced to the next round of the competition, Arsenal could not use the exception rule on Hummels.
Both these reasons seem to indicate that Arsenal would be willing to splash cash on Hummels next summer rather than in the winter window. This same rumor made the rounds this past summer and nothing concrete came out of it.
It is very possible that Hummels may prefer the Emirates to Old Trafford, seeing as there is a large German contingent at Arsenal. This does not mean he would choose Arsenal over Dortmund though.
I think that this transfer has a 60 percent chance of happening, although it is more likely to happen next summer.