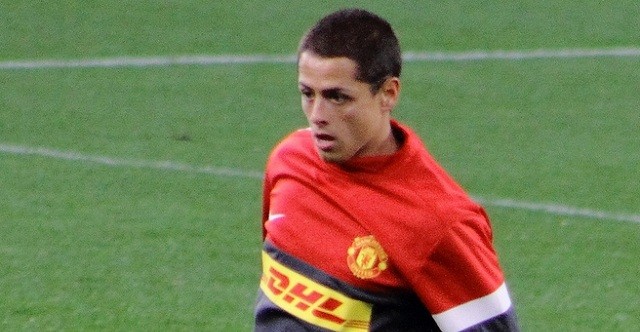 The Mexican Striker, Javier Hernandez, is hoping that his season long loan from Manchester United to Real Madrid will soon become a permanent one.
Hernandez has scored four goals in the seven games he has played so far for Real Madrid. The Express reports that already Los Blancos Manager, Carlo Ancelotti has decided to purchase Hernandez, but believes the asking price to be too high at £17 million, looking to negotiate for £12 million instead.
The Red Devils signed Hernandez in 2010 and gained a healthy return on their investment. Through 154 appearances, Hernandez scored a total of 59 goals but only started 6 season games last season.
Unfortunately, after the entrance of Robin van Persie in 2012, and most recently with the addition of Colombian Radamel Falcao, he had fallen further down the latter. Speaking to ESPN, Hernandez added, "They thought I couldn't help any more at United so we decided by mutual agreement that I would leave." His contract ends in 2016."
The question is if Manchester United will let him go that easy. Things have not been going well at Old Trafford. Louis van Gaal's record signings over the summer have yet to pay off as the squad is struggling to find their footing.
While Di Maria hit the ground running, Falcao has played a mere 29 minutes in two months, mostly due to injury, scoring one goal. Meanwhile, Van Persie's future with the squad is also looking bleak due to his lack luster performances this season. He had signed a 4-year contract in 2012.
Real Madrid has reserved first buying option for Hernandez, while he has described these past couple of months in Madrid as a dream.
Already he has taken full advantage of his 307 minutes on the pitch in La Liga, Champions League, and La Copa del Rey games proving that he is a consistent and reliable striker. "I dreamed of being here," Hernandez said, "I have the talent and I'll work hard to show I belong at such a great institution."