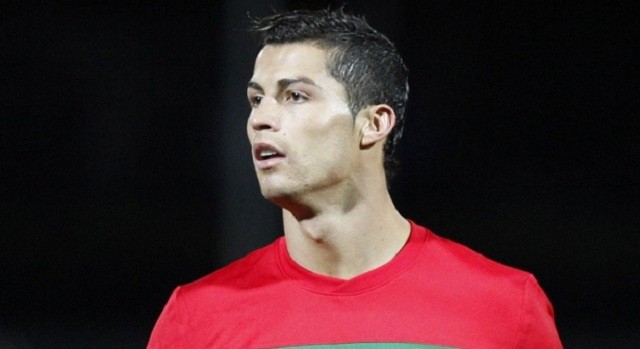 Like night and day, Liverpool and Real Madrid are the complete opposite this season. The Reds lost this weekend against Newcastle. Balotelli, their star signing, has failed to impress the Kop.
On the other hand, Los Blancos won 0-4 against Granada and sealed their 11th consecutive win in all competitions. This match comes at the right time for Rodgers to awaken his men. It will be a must-watch for all.
Preferred Formation: 4-3-3
The usual system, with the three midfielders going back and forth. Isco will be the most liberated from the defensive duties, but not totally exempt. Ancelotti has found the right men to make this hybrid with the 4-4-2 work properly.
Gareth Bale is set to return, creating a problem in the form of a blessing for Carlo. The Welshman will have to replicate James' defensive mentality, yet his explosive speed also makes a difference.
GK: Iker Casillas
Garnered another clean sheet this weekend. He was in complete control at Anfield, so the captain will look to deliver another good performance. He's probably going through his best moment since Mourinho benched him.
RB: Álvaro Arbeloa
Dani Carvajal's injury will make the veteran step up and play. While Nacho could also be an option, Arbeloa would be the way to go.
This will be another bittersweet match for him, because of his history with the Reds.
CB: Pepe
The group's first spot isn't sealed yet, forcing Ancelotti to rely on his best men. It wouldn't be a surprise if Varane appears in lieu of Ramos or Pepe. Nevertheless, it seems that the Portuguese defender won't skip this match.
CB: Sergio Ramos
He missed the away game, almost making him a certain starter on Tuesday. He's slowly improved this season, demonstrating that he can be regular throughout a year. The Reds should control him during set pieces.
LB: Marcelo
Coentrão continues with his physical problems. The Brazilian has delivered decent performances recently, not neglecting his defensive duties. His forward runs will be key for owning the left wing.
RCM: Luka Modrić
Once Real secure the qualification for the next round, Luka and others will rest. Until that happens, the team needs the Croatian's intensity. He's more comfortable next to Kroos than any with any other teammates.
CM: Toni Kroos
Indispensable for Ancelotti and his teammates. He's Modrić's best associate, the defense's biggest ally and an overall solid performer. With six assists in all competitions, the only thing the German's missing is a goal.
LCM: Isco
He did great in the 0-3 win at Liverpool. This weekend he had his poorest match since he became a regular starter. He can't allow himself to be average, as talented players are ready to come in for him and enjoy some playing time.
RW: James Rodríguez
Bale trained with his teammates today, getting one step closer to his return. This is healthy competition, forcing the Colombian to continue to give his best. Like his teammate Isco, he'll be the most threatened player when Gareth is fully fit.
ST: Karim Benzema
Four goals in three UCL matches. He's yet to gain an assist in the tournament, but the goals are making up for it. He drove Škrtel and company crazy last time out, making him a man to keep an eye on by the Reds.
LW: Cristiano Ronaldo
He won't take a break from his favorite competition. He's hoping to beat his own record from last season. Since he finally scored at Anfield, nothing's stopping him from repeating this at the Bernabéu.