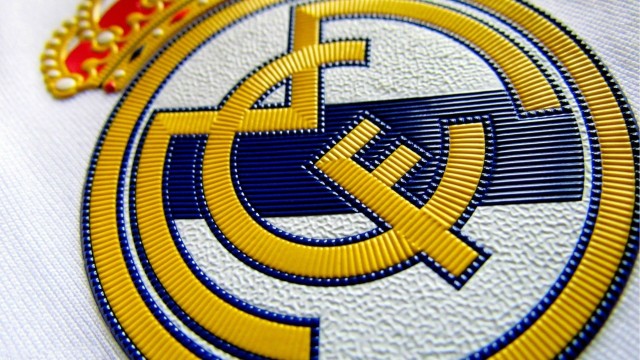 Los Blancos are going through a great run, with ten consecutive wins in all competitions. After playing a subs-filled midweek Copa game against Cornellá, Real will visit Granada. With the idea of staying close to Barcelona and Sevilla, Ancelotti needs his men to give it all. The star players were given some rest on Wednesday, so they should come back with recharged and ready for more.
Preferred Formation: 4-3-3/4-4-2
Since Bale became injured and Isco moved James to the Welsh's spot, this hybrid system has taken over. While Ancelotti did use it in big games last season, now it seems to be the way to go in every match. Isco has adapted well to the midfield, covering the left back very effectively. The same goes for James, who helps the right back and is closer to the box, where he's more dangerous.
GK: Iker Casillas
Keylor Navas will continue to be the substitute keeper and owning the Copa del Rey. Iker had a great El Clásico and the crowd showed some love. With an international break coming up, he needs to regain that love with La Roja.
RB: Dani Carvajal
Arbeloa had his chance on Wednesday, working on the left and on the right. Carvajal will return after a good against Barça. Granada's one of the weakest rivals, making his attacking support very helpful.
CB: Pepe
Varane did a great job at Cornellá, and had a good run of solid performances. Nevertheless, Pepe-Ramos still is Carlo's preferred partnership. The Portuguese needs to keep delivering, or he knows Varane can take his spot.
CB: Sergio Ramos
Another player that did well versus Messi and company. Despite the doubts of his complete recovery from an injury, he looks perfectly fit. Like his teammate Pepe, he should do well or Varane can return to a starting role.
LB: Marcelo
The coach confirmed that Coentrão won't be available. The Portuguese's physical state is very alarming, since a minor injury has kept him away for almost two months. Marcelo's attack-minded mentality will also be necessary tomorrow.
RCM: Luka Modrić
He's back to the player we saw last year. He's moved on from the Xabi Alonso days and found in Kroos his best ally. They may not be as defensive as others, but their creative talent make for the best defense.
CM: Toni Kroos
The leader of the midfield since his arrival, the German got a deserved break on Wednesday. It's important for him to stay away from becoming fatigued. It's only November, and the tough months are yet to come.
LCM: Isco
He's become an idol for Madridistas, since his name is chanted practically in every game he plays. Bale's injury has made him rise again, offering his best at Anfield, against Barcelona and others.
RW: James Rodríguez
While still not playing as a number 10, he's grown into a versatile player. His defensive mentality has greatly improved, making up for the team's lack of a CDM. Once Gareth returns, he'll fight with Isco once again for a spot.
ST: Karim Benzema
The star of El Clásico, the Frenchman has earned a lot of praise. He's scored quite a few goals in the last matches, and Granada's a perfect rival for him to do it again. Ronaldo and him continue to do well despite Bale's absence.
LW: Cristiano Ronaldo
His hunger for goals is insatiable. While he's scored a couple of times against the Andalusian club, he scored an own goal at this stadium in the 2012-13 season. He'll look to increase his lead in the Pichichi race.