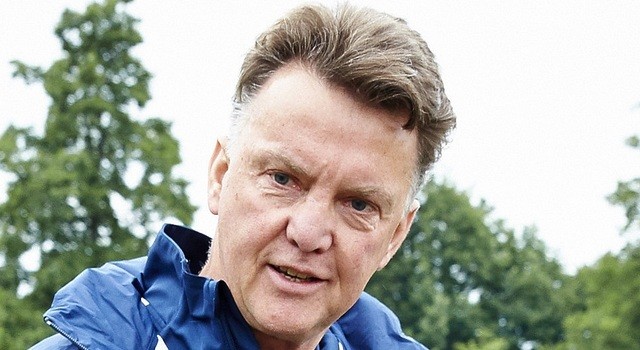 Manchester United have been ruling the roost in Manchester for quite a while now and neighbors City certainly have had a difficult time in witnessing their sworn enemies achieve so much success right before their eyes.
The tables seem to have turned in recent times though, as City have transformed into one of the superpowers of world football while at the same time, United are currently in decline following the departure of Sir Alex Ferguson in 2012.
City have turned the tables on United in recent times
With City claiming the Premier League title last season and United managing a mere 7th place finish, there has been a lot of talk regarding a power shift to the blue half of Manchester and ahead of the two side's derby clash on Sunday – it has been widely accepted that the current Premier League champions are the bigger team than the beleaguered Red Devils.
However, United manager Louis van Gaal has dismissed such claims and has stated that his side will always be bigger than City despite their current struggles.
The 62-year old explained that United have a bigger fan base around the world and stated that City will require a very long time to reach their level.
Van Gaal says United will always be bigger than City
Speaking to reporters ahead of the clash, van Gaal said, "I think it is so that the perception abroad is that Manchester United will always be bigger than City. Abroad we have more fans and followers on social media. It's like Bayern Munich is the biggest club in Germany.
"It's the same thing in Spain for Barcelona and Real Madrid. It will take a long time for Manchester City to reach that level."
United square off against City at the Etihad Stadium today and a defeat for the away side on the day could prove disastrous in their hopes of finishing in the top four this season.