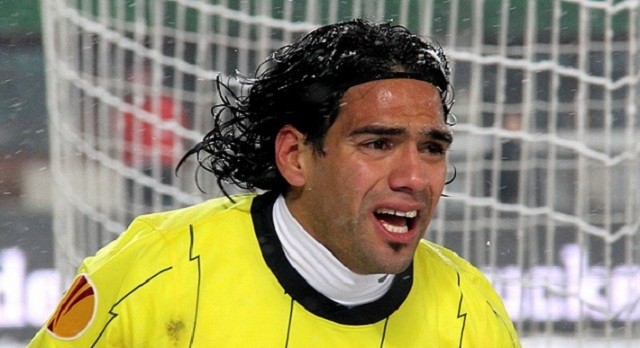 Manchester United have been handed a huge blow following the news that star striker Radamel Falcao could miss the Manchester derby this Sunday
Although Falcao arrived at Old Trafford amid much fanfare, the fans have not been able to see the best of the striker – mainly owing to niggling injury problems.
The 28-year old missed out United's 1-1 draw against Chelsea over the weekend and although manager Louis van Gaal had said at the time that the injury was not a serious one, it looks like the Colombian hit man will miss out Sunday's clash against Manchester City as well if reports emerging out of Spain are to be believed.
Falcao could miss the clash against City
El Tiempo claim that Falcao has suffered a muscle injury and added that although the nature of the problem is not very serious, the striker will miss at least a few weeks of action.
El Tiempo stated, "What Falcao has is a muscle injury, which will mean he has one, or maximum two, weeks of incapacity. Fortunately it's not serious. It's nothing so big."
United are already sweating over the fitness of captain Wayne Rooney for the clash against City and the news that Falcao could also potentially miss out, will prove to be a huge blow in the Red Devils' hopes of claiming a good result against their fierce rivals.