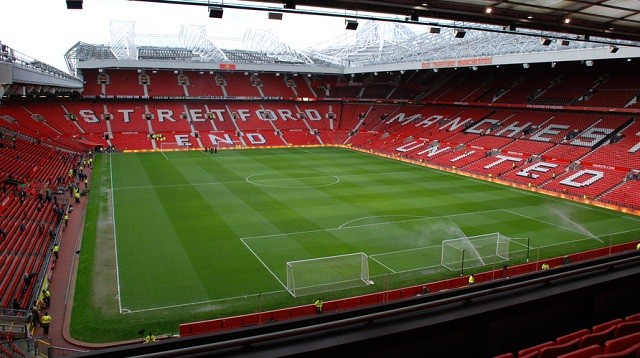 Manchester United have always been a club who entrust a lot of faith in young players and in their relentless effort to acquire the best talents across the world, the club have set up an extensive scouting network over the last few years.
Now in their bid to unearth another gem, it has been confirmed by reports in Turkey that the Red Devils will take Turkish sensation Recep Türköz on a week long trail.
Not many would have heard about Türköz in Turkey, let alone England but the young man has slowly risen to prominence recently.
The 17-year old had caught the eye playing for the Mehmet Akif Ersoy college team in a youth tournament organised by Nike and as a result, Manchester United are now willing to offer him a chance of earning a dream move to England by inviting him on trail.
Van Gaal looking to recruit talented young players for the future of United
If the young striker manages to impress, he will have the opportunity to join the famous United academy.
Mehmet Akif Ersoy Lisesi coach Emre Dursun confirmed the reports saying, "He scored just about every week and has the potential to make the Manchester United academy.
"If Recep is selected he will stay in England, he is a great prospect and already plays for the Tokatspor U19 side."
Türköz is a young striker touted to have a great future in the game and has even been recently called up for the Turkish Under-17 national team.
While it remains to be seen whether Türköz will be able to make the grade at United, the experience will undoubtedly be valuable for the 17-year old.