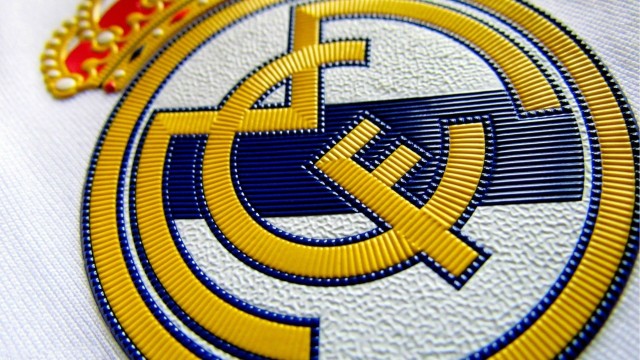 The match between Real Madrid and FC Barcelona will take place at the Santiago Bernabéu in Madrid, Spain on Saturday, October 25th, 2014 at 9:00am Pacific.
The world stops when El Clásico comes around. This year, both teams arrive at a great moment. The press, the coaches and the fans have already heated up the environment, making sure that everyone gives everything on the pitch. Hopefully we don't see sad images like the 2011 Spanish Super Cup fight. The world wants and deserves a clean match, played with passion, with fair referees and an energetic crowd.
Real Madrid
In the prematch press conference, Carlo Ancelotti discussed tomorrow's match. He spoke about Ramos, reaffirming his recovery and that both him and Pepe will start. He was also mysterious in some statements, speaking about a potential surprise in the lineup. It's unclear if the Italian does intend to make a shocking addition, or if he's just looking to throw the rival off.
Real won't betray their style, they'll want to gain ball possession and perform the defense-attack transitions well. Covering the wings well and taking care of set pieces will be extremely important. Drowning Messi will also be key, since he can change the match in a second if you let him. Overall, this will be Madrid's biggest test and a surefire way to prove if their good moment is genuine or fake. For our in-depth analysis of the potential lineup, please check here.
FC Barcelona
Luis Enrique spoke to the press today, confirming that Luis Suárez will make his debut. He didn't say how much he'll play, but he will indeed. He also stated that Busquets recovered from his injury and is available for the match, without mentioning if he'll start or not. With the exception of Vermaelen, Douglas and Adriano, Barça can count on all squad members for the match.
Like his colleague, the Spanish coach didn't confirm the lineup, keeping himself from giving Madrid an advantage. His team will stay true to their style, wanting the ball possession and setting the pace of the match. It won't be an easy task, yet they have exceptional midfielders that can steal and keep the ball for a while. In addition, Messi and Neymar know how to cause trouble, and they will be decisive.
Real Madrid vs Barcelona Prediction
It's El Clásico, millions of people will throw a prediction and only a few could nail it. The fate of a match of this calibre is unpredictable. Both teams have the motivation and the talent to win on Saturday. Messi and Ronaldo give you advantages that no other clubs can profit from. It will come down to which team commits fewer mistakes, since just one of them could make the difference.
Real Madrid 2-2 FC Barcelona
Real Madrid vs Barcelona TV Schedule
The game will be broadcast on beIN Sports (USA and En Español) and its online streaming service. For your local time please check here.