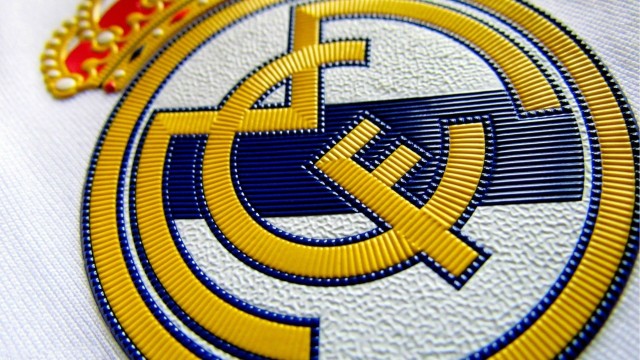 Both teams did their homework in the Champions League, sealing strong wins. Now El Clásico is the only thing on their minds. With a few doubts on the lineups for each coach, they'll put out the best available. While this match comes early in the season, it can somehow predict how things will go throughout the competition. If Real win, the pressure in the table increases, while a Blaugrana win would put them seven points behind.
Preferred Formation: 4-3-3/4-4-2
This hybrid between the 4-3-3 when going forward and 4-4-2 when going back is ideal. It made the difference in the Copa del Rey final, at Munich and yesterday at Anfield. Isco and James seem very comfortable fulfilling their defensive duties with this arrangement. This helps out the full backs and blocks the rival's wingers. Against Barcelona, arguably the most important match they'll have until next year, they need to be a solid rock.
GK: Iker Casillas
Gave a great showing on Wednesday and has kept three consecutive clean sheets. He's had a bittersweet rivalry with Barça, especially suffering Messi's goals. He'll look to prove everyone wrong and do a great job.
RB: Dani Carvajal
Arbeloa did a great job versus his former club, staying secure in defense. His contribution in attack isn't as good as Carvajal's. If Ancelotti put Álvaro against Liverpool, all signs point that Dani will be the chosen one for El Clásico.
CB: Pepe
Performing at a great level, he was unbreakable at Anfield. There were doubts about his connection with Varane, yet the two have done the best defending we've seen this season. If he remains calm and focused, he'll be decisive.
CB: Raphaël Varane
Many news outlets are convinced that Ramos will force and play the match. His chances of getting injured again would be higher than usual. We'll go with Varane, since he's done an outstanding job this season.
LB: Marcelo
Delivered a good performance at Anfield, with his usual defensive flaws. At the time of writing, Coentrão isn't available. Nevertheless, we don't see Ancelotti starting the Portuguese after a long time off the fields.
RCM: Luka Modrić
He works very hard in the back and he's the one that leads the way to the opposite side of the pitch. Returning to the form we saw last season day by day. This will be a great test for him and Kroos.
CM: Toni Kroos
He was part of the squad that kicked out Barça out of the UCL with a 7-0 aggregate. Unfortunately, he was injured and missed both matches. First Clásico for the German. His lack of errors in passing will be key when having ball possession.
LCM: Isco
Fantastic match at Anfield as well. He basically covered the entire wing, even defending and attacking better than Marcelo. Bale's injury had made him important, and for him to win recognition, he'll have to do well against Barça.
RW: James Rodríguez
Improving each day, learning the importance of defending and attacking as a team. He doesn't have Bale's speed or finishing skills, yet he contributes a lot throughout matches. This will be his first Clásico.
ST: Karim Benzema
His exhibition at Anfield has earned him a lot of praise. His form in the Champions League is superior than his La Liga form. However, he'll be an important player on Saturday. He did well in last season's Clásicos.
LW: Cristiano Ronaldo
20 goals in 13 matches since the season began with the UEFA Super Cup. He finally scored at Anfield and he's probably going through his best form yet. His record against Barça is sweet and sour, with important goals, but quite a few losses, especially in La Liga.