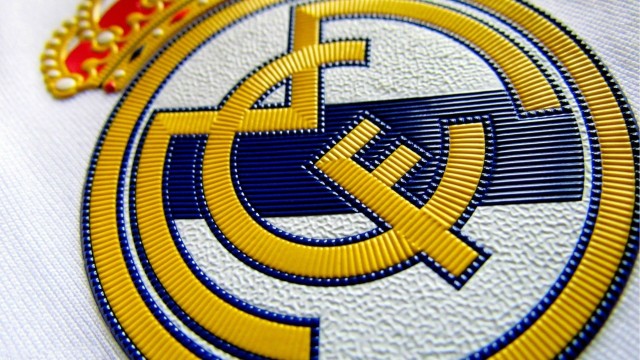 Arbeloa gave a press conference yesterday, remembering how special Anfield gets during European nights. Five years ago, he was one of the Reds that crushed Madrid 4-0. Today, he joined the other side and helped Los Blancos play a historic match. First time scoring at Anfield for Ronaldo, first goals against Liverpool for Real Madrid and first win as well. Overall, a fantastic night from Ancelotti's men, just in time for El Clásico.
GK, Iker Casillas: 8/10
Liverpool didn't bother him too often, but when they did, he handled it very well. This has been his best match of the season, handling aerial plays nicely and keeping the defense organized.
DEF, Álvaro Arbeloa: 8/10
Returned to his former home and delivered a performance that would make Benítez proud. He didn't provide much in attack, yet stayed in control in the back at all times. He may have earned a starting role for Saturday.
DEF, Pepe: 8.5/10
Also his best match of the season. Without Ramos, he becomes more important. This role isn't too big for him, since he was quick and focused. He even had the chance to give the assist to Benzema's second goal.
DEF, Raphaël Varane: 8.5/10
He deserves to start always, no questions asked. His level this season is much better than Ramos. He was a wall to Liverpool's attackers. Nine games so far and no yellow cards, a statistic that most defenders would dream of.
DEF, Marcelo: 8/10
The weakest from an excellent defense. He was constantly up in the attack providing a lot of support. This forced Isco to work extra hard in the back. However, he gave a great performance, probably his best of the season.
MID, Luka Modrić: 8/10
The least brilliant from the midfield. His work rate was intense as usual, recovering many balls and leading the team out of their box. He did lose a few balls here and there that could've been dangerous.
MID, Toni Kroos: 8/10
A vital player for Ancelotti's system. He's never played a bad match. He may not stand out and make fantastic plays,  but he just makes Real work well. He gave the assist for the second goal of the game.
MID, Isco: 8.5/10
Much like he did against Levante, he showed that he deserves to start. Great match from the Spanish international. Bale should really step it up, or he'll have to fight for a spot. Great in defense and excellent in attack.
ATT, James Rodríguez: 8/10
Those who said he couldn't defend and Di María was better should rethink that. The Colombian gave a beautiful assist to Ronaldo to lead the way to victory. He's very determined and recovers many key balls.
ATT, Karim Benzema: 9/10
His invisible work is unique in world football. He's more intelligent than any other striker, making the right moves to help the team find spaces. Two goals and he continues to perform better in Europe than in La Liga.
ATT, Cristiano Ronaldo: 8.5/10
Another great match ahead of El Clásico. Scored the opening goal, drove Liverpool crazy and had the chance to conquer Anfield for the first time. He was lethal in wide spaces, reminiscing his Premiership days.
Substitutes:
DEF, Nacho Fernández: N/A
Not enough minutes to rate him.
MID, Sami Khedira: N/A
Not enough minutes to rate him, still he did his job after a long injury.
MID, Asier Illarramendi: N/A
Not enough minutes to rate him.