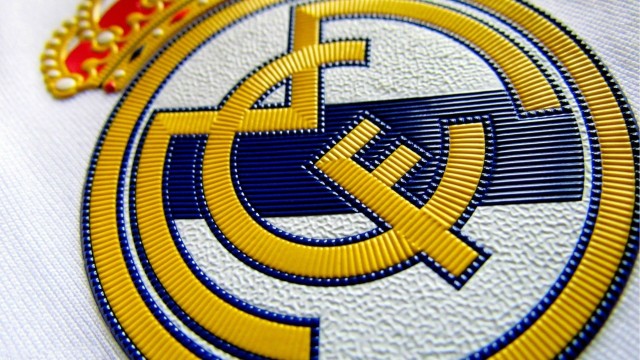 Real Madrid face their most intense week yet. Liverpool and Barcelona will be in front of them in a span of 72 hours. With a few doubts and injuries, they need to design a good plan to put the best man available in both games. Los Blancos strive to be competitive in every match, and both of these deserve attention. Close in on the UCL qualification, or get closer to the eternal rival in La Liga? Tough call.
Preferred Formation: 4-3-3
Brendan Rodgers' squad isn't as powerful as last year's, yet Anfield is never easy. The 4-3-3 has had some ups and downs this season. They still haven't faced a team that can exploit the flaws. Last year we saw Real using the 4-4-2 in the Copa del Rey final and at the Allianz Arena, with great results. It seems that Carlo Ancelotti will trust the 4-3-3 for now, and if there's a problem, he'll ponder a change.
GK: Iker Casillas
The captain will return to Anfield after he conceded four goals in 2009. He's not going through his best time, yet he's kept a few clean sheets in the last month. This week will be crucial to his future.
RB: Álvaro Arbeloa
Liverpool made him a great defender, to the point that Real bought him from the Reds in 2009. It would be very special for him to start, and with Carvajal probably being rested for El Clásico, it makes sense that he plays.
CB: Pepe
A regular since his return. Despite his age, he still plays at a great level. He doesn't have the best memory from his last visit, so he won't want to repeat that. We see him very comfortable next to Varane.
CB: Raphaël Varane
Like his paisan Benzema, he had a fever and missed Saturday's game. He's recovered and trained with the team, so it's almost certain he'll play. Ramos isn't fit yet, and the Frenchman has delivered great performances.
LB: Marcelo
The Brazilian has it all to start, since Coentrão's still going through a mysterious physical form. The Portuguese is on everyone's mind to play against Barça. If he can't get some competition rhythm, it wouldn't be right to play him.
RCM: Toni Kroos
The German doesn't rest much, and the team needs him. It's a long shot, but Khedira could start in order to get him some pitch time. It's more reasonable that Sami will take his spot after the hour mark.
CM: Asier Illarramendi
In order to give Modrić a break, the Basque could easily make it into the starting 11. Luka had some pain against Levante, although nothing serious, it's better to be safe. Illarra would provide a better support to the defense.
LCM: Isco
He's going through a good moment, scoring his first goal of the season. He's shown he deserves to play. Since Bale won't be available, he'll play in the midfield and push James forward. Those who thought they couldn't play together need to rethink that.
RW: James Rodríguez
Bale will miss this match, and possibly El Clásico as well. The Colombian doesn't have the same physical power as the Welsh. However, he's proven to be an important player. Being closer to the attack will do him well, as seen on Saturday.
ST: Karim Benzema
After his fever this weekend, he has rejoined his teammates in training. It doesn't seem like Ancelotti will bench him this week. Nevertheless, Chicharito did well against Levante. There's a small chance the Mexican could start.
LW: Cristiano Ronaldo
With Bale's injury, it's up to Ronaldo to provide that sixth gear. His mind needs to be on this match. He doesn't have the best record against Liverpool, with just a couple of goals during his Manchester era.