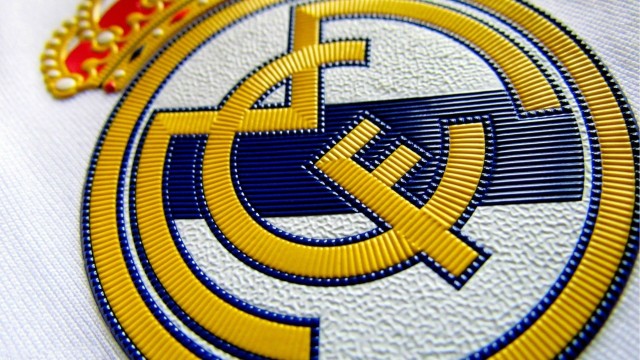 International breaks aren't really fun for most people. For players who have to travel and barely get any minutes, it can be quite a hassle. This time the phenomenon known as the "FIFA Virus" did affect Real Madrid, but not in a critical way. Ancelotti confirmed in a press conference that Isco will play, while Varane and Benzema are out. The team with most goals scored and the least scoring one will meet.
Preferred Formation: 4-3-3
The one we all know and have to come accept. For this match, it will be enough to dominate the ball and/or stay out of trouble in the back. However, next week we'll see how this system manages to work at Anfield and against FC Barcelona. We've seen that Isco and Illarramendi have seamlessly adapted to the system, giving the starters some rest. Overall, the pros outweigh the cons so far for Ancelotti's favorite formation.
GK: Iker Casillas
Despite his sour international break, the captain is still very important for Los Blancos. There had been rumors that Navas could start, since this would be his return to his former team. However, Carlo confirmed Iker will play.
RB: Dani Carvajal
This is our bet, yet there's a chance Arbeloa could take his place. With two big games in the horizon, this position will most likely see some important rotations. In a tough field, Carvajal's contribution in attack could be very helpful.
CB: Pepe
Ramos, his usual partner, suffered an injury with Spain. Pepe played with Varane for 45 minutes against Bilbao and did well. We haven't seen him much with Nacho, so it will be an interesting pair to test out.
CB: Nacho Fernández
While Varane could go through a sudden recovery, forcing him isn't the best idea. Nacho always delivers when he plays, and he deserves this chance. He's the only squad member that can play anywhere on the defense.
LB: Marcelo
Intermittent and irregular this season. He's a great resource in attack, with great crosses and even trying his luck with a shot. His form in defense is the most alarming. He makes one or two good saves, and the rest of the time he leaves his wing wide open.
RCM: Luka Modrić
His great form continued during the international break. He's slowly going back to last year's level. He also needs to keep it up, as Liverpool and Barça will have tougher midfielders than most rivals so far.
CM: Toni Kroos
Scored a great goal against Ireland. He's played almost all possible minutes for Real, and has performed well. Many Madridistas are waiting for his first goal. His passing accuracy will be important.
LCM: James Rodríguez
The coach stated that he'll wait until the training session to see if James can play. He traveled very far and arrived at Madrid last night. There's a chance that he could rest, still we think he won't miss the match.
RW: Gareth Bale
A good couple of matches with Wales helped Bale keep improving. He needs to maintain that level, because next week he'll face two of the toughest rivals yet. Not only does he need to be part of the game, but also score goals.
ST: Isco
With Benzema out, there are only a few alternatives. Ancelotti failed to confirm if Chicharito would start, since he hasn't pondered the lineup yet. He did confirm Isco will play, and he's done the false #9 role before.
LW: Cristiano Ronaldo
There's no doubt that he will start. He's the leader of the team and the Pichichi of La Liga. He saved Real from a draw last season in the last minute. He will want to keep his form up for El Clásico.