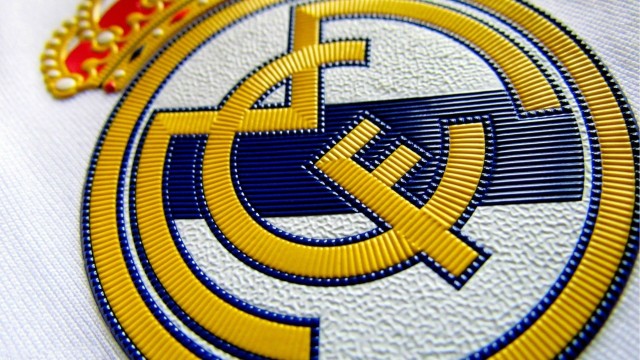 The La Liga match between Real Madrid and Athletic Bilbao will take place at the Santiago Bernabéu in Madrid, Spain on Sunday, October 5th, 2014 at 12pm Pacific.
An international break is coming up, so this is the last La Liga fixture we'll see for two weeks. Real and Athletic meet once again, after last year's controversial play that ended up with Ronaldo being sent off. Things always get heated in this historic rivalry, and with both teams looking to win for different reasons, it will be one of the matches of the weekend.
Real Madrid
In today's press conference, Ancelotti confirmed that everyone except Coentrão, Khedira and Jesé will be available. He also stated that the men that didn't start on Wednesday, will return against Bilbao. This means that James, Pepe, Kroos, Benzema and others will play. With Ronaldo still up in the air, the rest of the lineup looks to be the usual one. For our in depth analysis of the potential lineup, please check here.
Following the heavily criticized match versus Ludogorets, Los Blancos still have a lot of homework. Focusing on set piece defending will be important, since Athletic have tall players. Gareth Bale is also in need of a brilliant match. While many want Real to play well and win, this game is really about getting the three points and leaving for the international break with no pressure.
Athletic Bilbao
At the time of writing, Los Leones have some important players that could miss the match. Both Muniaín and Aduriz have physical problems. These men are an essential part of the team's attack. Losing them would mean their potential to play a good match would be greatly diminished. Nevertheless, Bilbao tend to gain that extra boost when they play Real, and that could be enough to make it an unpleasant match.
In the last five seasons, Athletic don't have a very good record at the Bernabéu. Losing all the matches and conceding 22 goals. On top of that, their overall record is very poor with 2W-3D-5L, which has them at the bottom of their UCL group and near the relegation zone in La Liga. Consequently, they will play this match with great intensity, since they need to shake things up.
Real Madrid vs Athletic Bilbao Prediction
With or without Ronaldo, Real have a great level of talent in the front. Just a couple of individual plays could already put them ahead in the game. Athletic isn't going through a great moment, and they will come out very motivated. However, unless Madrid go unfocused for most of the match, they have it all to win. It's good to point out that Bilbao could exploit Los Blancos' set piece weakness. Overall, it will be a tough game.
Real Madrid 3-1 Athletic Bilbao
Real Madrid vs Athletic Bilbao TV Schedule
The game will be broadcast on beIN Sports and its online streaming services. For your local time please check here.