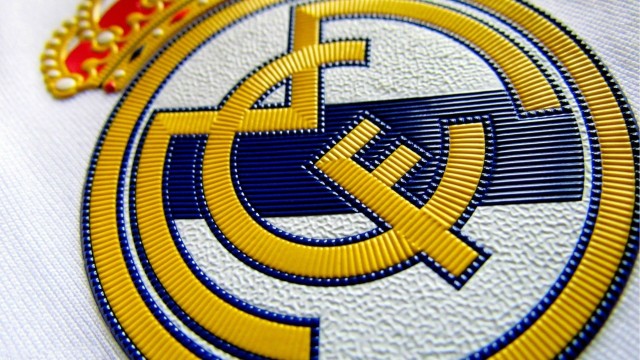 You can never take a break when you play the Champions League. Small or modest teams are never easy. In fact, many times we've seen giants dropping points or even losing against them. Real suffered more than necessary today and won by a mere 1-2. While both teams had plenty of chances, the result stayed like that thanks to the goalies. Madrid now lead Group B with six points, since Liverpool lost against Basel. The Champions League will return in three weeks.
GK, Iker Casillas: 6.5/10
Horrible mistake from a corner kick once again. He didn't even try to throw himself at the ball and try to block it. Nevertheless, as the match went on he increased his importance, saving quite a few key plays.
DEF, Álvaro Arbeloa: 6/10
His only mistake came with Ludogorets' goal. Following that moment, he improved a lot. Stayed tough in defense, helped in attack and even covered Marcelo's mistakes at times. He continues his battle of the right backs with Carvajal.
DEF, Raphaël Varane: 6/10
Four consecutive starting roles and very consistent performances. He didn't make any important mistakes. He's proven that if he plays more often, he could become an excellent defender.
DEF, Sergio Ramos: 5/10
Once again showing his typical form from the early moments of the season. He didn't make good decisions. He went up and left a hole very often. Maybe he'll get better when Pepe comes back.
DEF, Marcelo: 6/10
Very irregular. Subpar in defense as usual, and good in attack. He gave Benzema the winning goal. He saved the team at the very end, still he needs to focus on getting better in defense throughout the match, not only in sporadic moments.
MID, Asier Illarramendi: 5.5/10
Decent showing from the Basque. He couldn't shine in a great opportunity as a starter. He's not fast enough when passing the ball. He did make a few mistakes, but he shouldn't be singled out. He needs to play regularly to improve.
MID, Luka Modrić: 5/10
His increasing improvement was abruptly stopped. He couldn't partner well with Illarramendi. He failed to create good plays. He gave his spot to Toni Kroos in the second half.
MID, Isco: 6.5/10
Worked endlessly and was the only creative one. The best of the midfield. In a difficult match, he performed well and it should be taken into account. He deserves to start as much as James.
ATT, Gareth Bale: 4/10
He continues his extremely poor form. Scoring or assisting every now and then isn't enough. If he fails to get past a player, he disconnects and doesn't help the team. He deserves to be benched.
ATT, Javier "Chicharito" Hernández: 5/10
The team as a whole wasn't strong, and he couldn't shine because of it. He fought hard, but he missed a clear chance. This was his first match as a starter, and it wasn't the right moment. Hopefully he'll get more starting roles soon.
ATT, Cristiano Ronaldo: 6/10
Failing a penalty is so unlike him. However, the second time around, in a very questionable penalty, he finally scored. He was very active, yet the team was very average at best. He continues his scoring streak, which is positive.
Substitutes:
MID, Toni Kroos: 6/10
He distributed the ball better than Illarra. In the minutes he played, he made the team suffer less. He had a chance to score his first goal as a Madridista. This was supposed to be a day off for him, still when he's missing, Real struggle.
MID, James Rodríguez: N/A
Not enough minutes to rate him.
ATT, Karim Benzema: 7/10
Despite playing under 30 minutes, he was the man of the match. Not only did he score the winning goal, but he came in very focused. He was extremely active, created goal opportunities and showed why he's Madrid's starting #9.