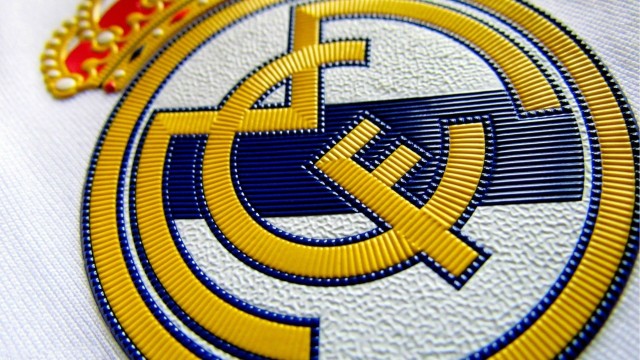 The Champions League is back, and this year's Cinderella team will play its first home game against the defending Champions. Real started their journey with a 5-1 win over Basel, and they will try to get as many points as possible. The two fixtures against Liverpool will be the toughest, and not dropping valuable points in the others will make qualifying easier. With some changes in the lineup expected, the team will still look very strong.
Preferred Formation 4-3-3
With the possible changes in the midfield, this system is best. Illarramendi will be that "fifth" defender, liberating Modrić and Isco of excessive sacrifice. The latter two will be the leaders, since they will need to create, distribute and find Ludogorets' weak spots. Also, if Chicharito does start, it will be a lineup that's never been seen before. The Mexican could give the team something different, and you can only try that out against less demanding teams.
GK: Iker Casillas
He improved a bit against Villarreal on Saturday, with a clean sheet. There were rumors that Keylor could start this match, but it seems that the captain will. He should be able to handle things quite well, yet Ludogorets shouldn't be taken lightly.
RB: Álvaro Arbeloa
After two consecutive starting roles from Carvajal, it's very possible that Arbeloa will start. He'll be key in maintaining the balance of the full backs. He's been able to be helpful in attack recently, so he shouldn't be seen exclusively as a defensive-minded player.
CB: Pepe
He's missed a few games recently. It seems that he's recovered and if he's well, he'll give Ramos some rest. Nevertheless, it's possible that Varane will be benched instead of Ramos. This match should give him some much needed playing time.
CB: Raphaël Varane
His form is the best it's been since quite some time. People are starting to demand that he play regularly. If Ancelotti decides to make some rotations, he'll probably rest. It would be good to see him play next to Pepe, which doesn't happen often.
LB: Marcelo
Good in attack, decent in defense. He did save a clear goal against Villarreal, still he needs to focus more on not leaving his wing open. Since Ludogorets is in theory a smaller team, his contribution in the front will be important.
CDM: Asier Illarramendi
Monday's training session saw him work individually. At the time of writing, the team hasn't started the last session before the game. If he does overcome his physical problems, it's fair to say he will start. His tactical discipline is unique in the squad.
RCM: Luka Modrić
Scored a wonderful goal this past weekend. He rested last Tuesday, so it seems he won't be taking a break soon. This match will be good for keeping that form up. If Illarra does indeed play, he'll definitely shine a lot more in attack.
LCM: Isco
In a press conference today, he stated he wants to play and start more. Even before he said this, the possibility of him playing was almost certain. He's been very active and important in the fast few matches.
RW: Gareth Bale
Despite scoring a few goals and assisting, his participation in the game has been quite poor. A lot more is expected from him. However, he'll most likely start the match. His speed and shot power will be helpful.
ST: Javier "Chicharito" Hernández
He's failed to start a match so far. Despite Benzema's current form, many are pointing that "Little Pea" will finally play from the get-go. It will be great for Ancelotti to test him, since it's good to know which players can be helpful when playing a full match.
LW: Cristiano Ronaldo
Cristiano doesn't rest. He's scored a lot of goals in the last few matches, and it's only natural to think he wants to score more. He will try to beat his own record of 17 goals last season.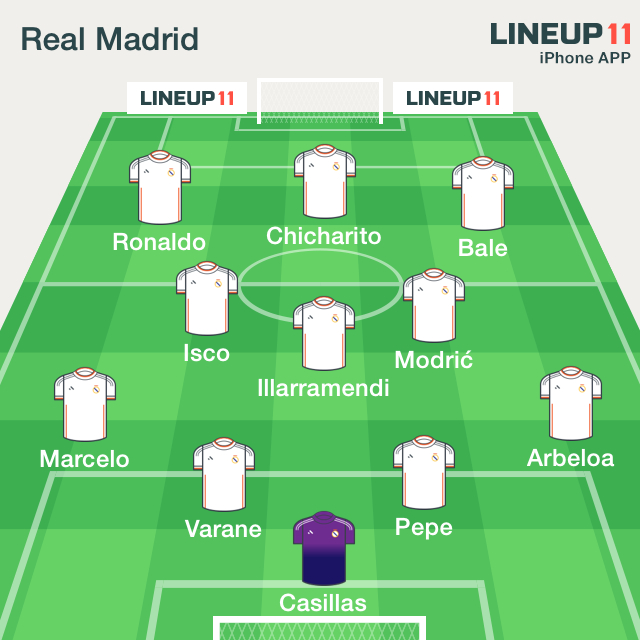 Real Madrid vs Ludogorets TV Schedule
The match will be broadcast on a variety of regional Fox Sports channels, its online streaming service, ESPN Deportes and its online partner ESPN 3. For your local time please check here.