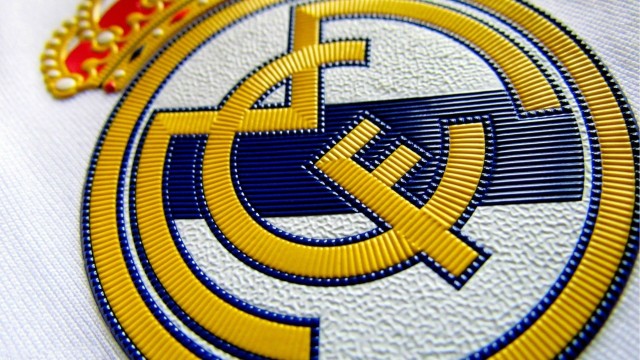 Thirteen goals in two games is a great thing. However, the rivals didn't really pose much of a threat. The season is long and the best players will need to be in top form. The team's squad depth isn't all that great, but it's enough to give the stars some rest. After all, against the small teams, it's good to give others a chance. You don't want to end up with tired starters and out of shape subs.
It's a busy time for Madrid, as they will play three matches in nine days. The most challenging of all will be on Saturday when they visit Villarreal. Carlo Ancelotti confirmed in a press conference today that Pepe is out, and that he will make some changes. The defense will be the most changed zone, and it's not impossible for the midfield to feature an unseen combination.
Preferred Formation: 4-3-3
Ancelotti was very smart against Deportivo, as he knew how to read the game and made the right changes. Illarra helped liberate Kroos and Modrić from defensive duties. The Basque player kept the much desired balance, and that's when the team destroyed El Depor's defense. This system is quite established, and it doesn't seem it will be removed any time soon.
GK: Keylor Navas
While not officially confirmed by Ancelotti, there's been serious talk that the Costa Rican will make his debut. The Iker/Navas debate will reach a new chapter. The reason's still unknown, but Casillas has conceded eight goals in La Liga so far. If other subs in different positions have contributed, it just makes sense for Keylor to play.
RB: Dani Carvajal
We saw Nacho against Basel, Arbeloa against Deportivo and it seems right that Carvajal will start. He's had time to recover and he will regain that form with pitch time. He will be the most attack-minded of the back four.
CB: Raphaël Varane
If Pepe's still out, Varane should keep playing. He usually performs well, and he rarely gets carded. Many people want him to keep the starting role, since he's no doubt the future leader of the defense.
CB: Nacho Fernández
Sergio Ramos is part of the squad, yet he left Riazor with some pain. It would be best not to risk him, so it's only natural for Nacho to go in. The La Fábrica player always delivers, and it would be a good gift for his efforts.
LB: Fábio Coentrão
Ancelotti has maintained that balance between the full backs. If Carvajal will be the attacking one, Coentrão will be the defense-minded. He also provides some decent help in attack.
CDM: Asier Illarramendi
He kept the team together when he came in at Riazor. His great performance should be rewarded. Kroos needs to rest once in a while, and Illarra should keep that good momentum to regain confidence.
RCM: Luka Modrić
Subbed at Riazor, he'll probably start this match. His work rate is unique and with Illarra in the back, he'll have a chance to really shine in attack. It's possible that he could rest and Kroos will play, yet we'll take a risk and put the Croatian.
LCM: Isco
There's been speculation that he will be given a starting role against Elche. He came in at Riazor and refreshed the team. With two assists, he's shown that he can lead the team in attack very well.
RW: Gareth Bale
There's no alternative for him. His physical form is optimal and he'll continue to play. While not active in the development of the game, he did score two great goals against Deportivo.
ST: Javier "Chicharito" Hernández
Ancelotti was very mysterious in the press conference. He discussed the rotation system quite a bit. In that, he spoke that if Benzema is benched, it's not because he's being punished. With those words, we'll go ahead and give Chicharito a chance.
LW: Cristiano Ronaldo
It's been said that Ronaldo should rest. However, Carlo denied that the Portuguese's form is lacking, so he will play as usual. Following a hat trick, we know that he'll go out to devour Elche.