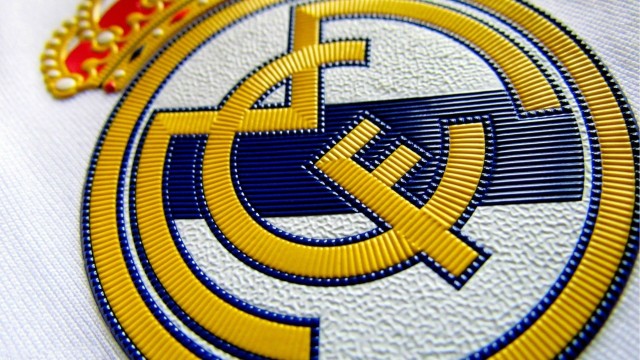 The happy feeling after a Champions League is great, but you only get to keep it for a few days. La Liga is back, with Real playing three games in one week. The first of them will be against Deportivo La Coruña at Riazor. The Galician club is back in the top flight, and while drastically changed since the Súper Depor, it can still make big teams uncomfortable.
Madrid spent almost two decades without winning at Riazor. It wasn't until Guti's magical back heel to Benzema that the club finally did it. Now, with a team full of new players, El Depor will try to make it hard for Los Blancos. Changes are expected in the defense, since Carlo Ancelotti confirmed Pepe isn't available. Overall, this will be a great match and Carlo needs a convincing win in the domestic tournament.
Preferred Formation: 4-3-3
It doesn't seem this system will change until a series of events forces it to. We already know the drill, with Kroos being in the middle and a bit closer to the defense. Modrić and James will be next to him, yet a bit more in attack. The defensive sacrifice will be key once again, since all attacking players should go back and forth. Ancelotti still believes in finding that balance, and Riazor is just the place to show this system is valid.
GK: Iker Casillas
Following the bumpy ride after the two consecutive losses, Iker will need to keep improving in the domestic tournament. His save against Basel was great, but six goals conceded in the last two La Liga matches is a bad record.
RB: Dani Carvajal
Nacho did a phenomenal job against Basel, showing once again he can be used anywhere in the back. However, one of Deportivo's weakness is the defense, especially the ones on the side. Because of this, having Carvajal's attacking mentality would be ideal.
CB: Raphaël Varane
Pepe won't be available, and it looks like Varane will start. The young Frenchman just signed a new contract until 2020, so it feels right for him to "celebrate," start the match and play well.
CB: Sergio Ramos
He'll have to be the leader. Pepe has been in better form so far, so it's time for Ramos to step it up and keep their teammates focused. Set pieces will be key, as well as the pressure against El Depor.
LB: Marcelo
Coentrão would be a safe bet if you wanted to have one defensive full back, and another attacking one. Nevertheless, the rival's weakness is their defense, and the Brazilian knows how to attack better than defend.
RCM: Luka Modrić
He went back to being that amazing player we saw last season. Just a few mistakes damaged his performance, so this will be a good match to keep showing that improvement. His spark will be very helpful.
CM: Toni Kroos
Once again he'll have to start from further back. He did well against Basel, still he needs to keep growing and adjusting to this position. He almost never makes a wrong decision, and in a tough stadium, this is important.
LCM: James Rodríguez
Excellent match against Basel. We saw him defend in more occasions, which is what the coach wants from everyone. People forget that he arrived here with no preseason and a busy World Cup. He's got talent and it will only get better from now on.
RW: Gareth Bale
Goal and assist in the Champions League. While we know he's not the type of player to control a match, all that is asked from him is to score and assist. His speed and dribbling could be exploited, because of what we said about Deportivo's defense.
ST: Karim Benzema
Still under pressure, he's the man who gave Madrid their last victory at Riazor, after years of suffering. This might be the chance for him to revive that great moment. Making Ronaldo and Bale play will be important, and nobody does it better than him.
LW: Cristiano Ronaldo
This is one of the few stadiums that he hasn't scored in. We know how Ronaldo is and don't be surprised to see him fight for a goal more than usual. Like Bale, his style of play will be key against this weak defense.