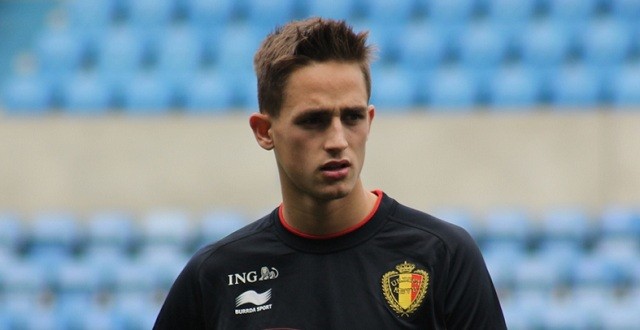 Rio Ferdinand has never been one who is afraid to speak his mind and his upcoming autobiography certainly seems to be an explosive one.
As serialized by the Sun, Ferdinand has made many interesting revelations in his book. From labeling David Moyes as embarrassing to revealing how he came to blows with Ruud van Nistelrooy, Ferdinand's autobiography seems an intriguing read.
Ferdinand's autobiography seems to be an explosive one
Now, Ferdinand has made another sensational claim by stating that young players such as Adnan Januzaj have it too easy nowadays and as a result, are not tough enough.
Recalling the days when he was an up and coming footballer at West Ham United, Ferdinand revealed that he had to sweep floors and clean toilets in order to earn his place alongside established players in the first team and expressed his dismay at how younger players are so pampered nowadays.
Ferdinand reveals that he had to sweep floors and clean toilets during his younger days
Citing the example of United wonderkid Adnan Januzaj, Ferdinand stated that youngsters can simply take their place alongside the first team members without having to struggle and added that such a tradition means that modern players do not possess a strong character.
Ferdinand said, "Some kids need to keep their feet on the ground, stay humble. Growing up I had to sweep floors, clean toilets and earn privileges. Young players today get them automatically. For example, first-team changing rooms used to be no-go zones for any young player. You had to really prove yourself before you went in there.
Players like Januzaj are pampered says Ferdinand
"Nowadays it's almost nothing. Adnan Januzaj was in the United changing room from day one, as it was completely normal. It's not his fault. He didn't know there used to be all these little staging posts during a long career. You used to have to climb the ladder slowly."
Rather than being a criticism of Januzaj, Ferdinand seems to be expressing his shock at how football has changed over the years and the defender certainly does have a point – given how young players nowadays demand huge contracts even before achieving anything of note on the football pitch.