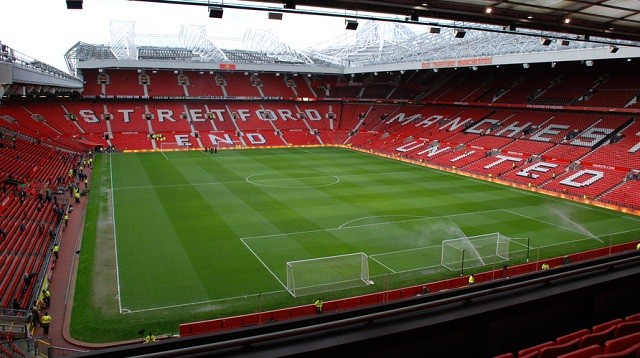 While no one can dare question Sir Alex Ferguson's reign as Manchester United manager, the Scotsman certainly did make a couple of aberrations during his glorious tenure at the club and probably one of his biggest regrets would have been allowing Paul Pogba to slip through his fingers.
Frustrated with lack of first team football, Pogba decided to leave United on a free transfer back in 2012 after electing not to renew his contract with the club and has since gone on to flourish into arguably the finest young player around in world football following his move to Italian giants Juventus.
Now reportedly worth a whopping £60million, Pogba is a player whom United can only look back with a tinge of regret and sense of what could have been.
United allowed Paul Pogba to slip through their fingers
As a result, in order to avoid a repeat of such a situation – United have made it a point to tie down their brightest young prospects to the club as soon as possible and it has now been revealed that the Red Devils are looking to secure the future of teenage sensation Andreas Pereira.
Pereira joined United from Dutch side PSV Eindhoven back in 2011 as a 15-year old and has since emerged as one of the best young players plying their trade in the youth team.
Pereira's contract expiring at the end of the season
Such has been Pereira's rise to prominence that the young man even made an appearance for the first team in the Capital One cup this season and was named on the substitute bench from the Premier League clash against Queens Park Rangers last Sunday.
Considered a huge talent for the future, Pereira is understandably held in high regard by the United hierarchy. However, with the young man entering the final year of his contract at the Old Trafford, various clubs were said to have set their eyes on the 18-year old.
United hoping to tie down Pereira as they look to avoid another Pogba saga
Having learnt their lesson from the Pogba saga though, it has now been revealed that United are looking to enter talks with Pereira over a long term contract and are hopeful of wrapping up the deal as soon as possible.
A fine young attacking midfielder with a wonderful eye for goal, Pereira looks set to have a big future in the game and there is every possibility that the teenage sensation can shine under the tutelage of Louis van Gaal if indeed he decides to stay put at United.