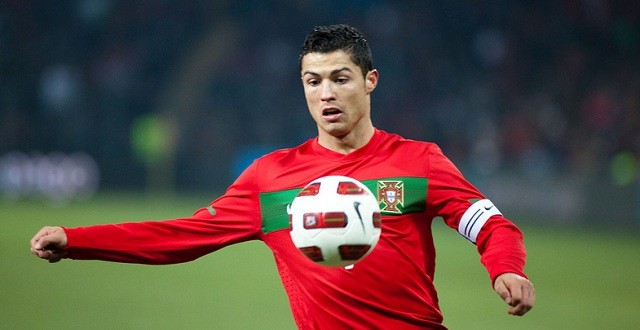 Rumors of Cristiano Ronaldo making a sensational return back to Manchester United has been doing the rounds for quite a few years now but it has never really come into frutition.
With Ronaldo signing a multimillion five year deal with Real Madrid only last season, many had conceded the fact that the Portuguese superstar making a switch back to United was all but impossible.
Ronaldo said to be frustrated at Real Madrid
However, Ronaldo has been growing frustrated at the Spanish capital over the last 18 months and it has now emerged that the 29-year old is plotting a plan to rejoin United in the summer.
Ronaldo is said to have been unhappy with Madrid's dealings in the transfer market during the last few windows, where the club got rid of the likes of Mesut Ozil, Gonzalo Higuain, Angel Di Maria and Xabi Alonso, and as a result – the superstar is said to be considering his own future at the Santiago Bernabeu.
Ronaldo unhappy with Madrid's transfer policy
Now to add fuel to the speculation that Ronaldo could be set for a return to Manchester United, Spanish football expert and Sky Sports transfer guru, Guillem Balague, has claimed that the 29-year old has already laid the groundwork to facilitate his transfer back to Old Trafford.
Balague revealed that Ronaldo is currently unsettled at Madrid due to the recent events in the transfer market and even went as far as stating that everything is in place for the striker to make a return to Manchester United next summer.
Ronaldo return to United in place claims Guillem Balague
Balague said, "He is unhappy and he's said so – but then he corrected himself by saying 'I didn't mean what he said'. It was a bit confusing. Anyway, you have to say he's not happy that Ozil left and he didn't like the fact that Xabi Alonso and Di Maria left.
"He has this idea, I think, that at Real Madrid he is doing a job and he is working, but he enjoyed himself almost like a kid at Manchester United. He dreams of going back to Manchester United and Manchester United have got all the finances in place to get him.
United would welcome back Ronaldo with open arms
"I have a pretty good idea of when he wants to go. It won't be this month or next month, but he wants to go back to Manchester United and everything is in place for him to return to Old Trafford."
Ronaldo played for United between 2003 and 2009, earning a cult hero status with the club's faithful and the fans would certainly welcome the striker back to Old Trafford with open arms.