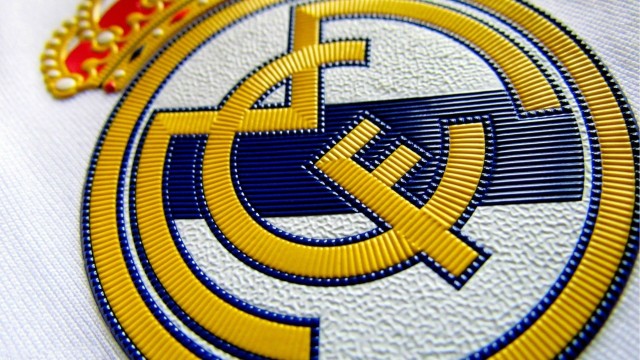 May 17th, 2013 will always be a very important date in the history of El Derbi Madrileño. Atlético Madrid won the Copa del Rey at the Bernabéu and a revolution started. Los Colchoneros are no longer afraid of Real. After a brilliant game in defense, and effectiveness in attack, Atleti won at Los Blancos' home ground 1-2. This achievement is historic, since it's the first time they do so in two consecutive La Liga tournaments. Little can be said about Real, but a 1 win and 2 losses record says it all.
GK, Iker Casillas: 4/10
Atleti shot twice on target, and two goals were conceded. He's no longer "unbeatable" against Atleti.
DEF, Álvaro Arbeloa: 5.5/10
One of the best in the first half. He fought every ball, and recovered many of them. After Atleti made some changes, he struggled a bit more and was taken out.
DEF, Pepe: 6/10
The best of the back four. He was quick and tackled effectively. He went up quite a few times, with no luck.
DEF, Sergio Ramos: 5/10
His attacking strength saved him against Sociedad, but his poor overall form continues. He didn't fail as much, yet he made bad decisions when moving the ball to the attackers.
DEF, Fábio Coentrão: 5.5/10
Good game from the Portuguese. He was strong in defense, and helpful in attack. However, the overall bad match of his teammates harmed his contribution.
MID, Toni Kroos: 6/10
Good in distributing passes and recovering the ball. He tried his luck a few times, to no avail. It's still not a perfect fit for him to be the most defensive of the midfielders.
MID, Luka Modrić: 6/10
Decent like his partner, working endlessly. Going up and helping in the back with his usual persistence. The rivals were too tight in the back for him to generate anything.
MID, James Rodríguez: 5.5/10
It seemed that the system was altered to put him as a #10. It was good to see him recover quite a few balls. Nevertheless, classic #10s are expected to be able to break tough defenders.
ATT, Gareth Bale: 4/10
One free kick was his most important contribution. Siqueira had no trouble handling him. Because of this, Isco took his place in the second half.
ATT, Karim Benzema: 4/10
He didn't mark Tiago well enough to avoid the 0-1. In attack, he had another very poor match. Chicharito came in for him in the second half.
ATT, Cristiano Ronaldo: 6.5/10
Extremely active in the first half, provoking and scoring the penalty. The break he took has been helpful, yet he declined substantially in the second half.
Substitutes:
DEF, Raphaël Varane: N/A
Not enough minutes to rate him
MID, Isco: 5/10
He was active, and created a few chances. The team was already free falling and he couldn't make a difference.
ATT, Javier "Chicharito Hernández: 5/10
It's almost a shame to rate him, since he came in at a point when the game had no room for him to be reached. He barely touched the ball. There's no doubt that he will be important this season.