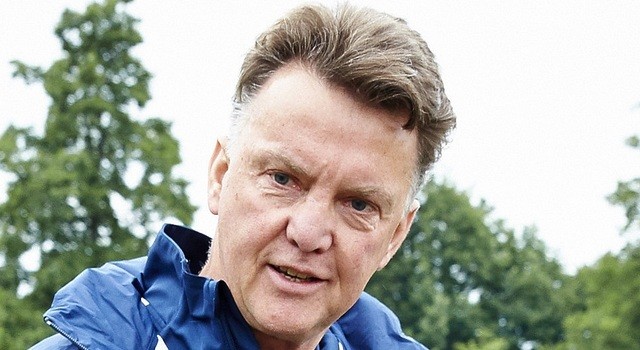 The arrival of Louis van Gaal as manager was expected to bring about a revolution at Manchester United and it has certainly proven to be the case so far.
From a complete overhaul of the system, to a host of world class players coming in over the last few months, United have undergone a major surgery and it is clear that the Red Devils are desperate to make a return to the top as soon as possible.
Van Gaal's 3-5-2 system does not seem a good fit for United
One of the first changes that van Gaal brought about at United was his implementation of the 3-5-2 formation, which proved to be so successful with the Netherlands national team during the World Cup.
However, early signs suggest that such a system will not work for United and the Dutch manager may well have to use a different formation all together, in order to effectively integrate the players who are currently at his disposal.
Therefore, the 4-4-2 shape seems better suited for United than a 3-5-2 and here is an analysis of whether or not such a change of system will bring about a change in fortunes for the Red Devils.
4-4-2
Manchester United thrived in a 4-4-2 formation for decades under Sir Alex Ferguson, but given the degradation in the quality of the players in recent years, the system has proven to be less effective – as former manager David Moyes can testify.
Nevertheless, after having spent so much to recruit the services of the likes of Angel Di Maria, Radamel Falcao and Ander Herrera among others, United could now well revert back to a 4-4-2 effectively.
Pros
United historically have been known for their dangerous attacks emanating from the wings and now, with the arrival of arguably the best winger in the world in Angel Di Maria, as well as the presence of players such as Antonio Valencia, Adnan Januzaj and Ashley Young, the Red Devils could once again prove to be a potent threat from the wide positions.
It is no secret that the dangerous strike force consisting of Robin van Persie, Wayne Rooney and Radamel Falcao will thrive on good delivery from the wings and reverting back to a 4-4-2 system should bring about a more fluent United in terms of attack.
The arrival of Di Maria can make United a potent threat from the wings once again
Apart from effectiveness from the wings, a 4-4-2 shape is also more suited in terms of getting the ball from defence to attack without running too much of a risk of losing possession.
United have looked woefully bereft of ideas in attack during their first three matches in the 3-5-2 formation and have relied on long balls from the back to break down opposition defences.
Juan Mata has been grossly underused in a 3-5-2 formation
While the long ball tactic may work on occasions, the usually physical defences in the Premier League will have no problems whatsoever in dealing with such a form of attack. The 3-5-2 system has also rendered a creative player such as Juan Mata almost non-existent and it is surely criminal to use a system which does not get the best out of such a classy playmaker.
With 4-4-2 though, United will be allowed to play the ball out of defence into attack without having to resort to long ball tactics and also help get the best out of pass masters such as Juan Mata, Michael Carrick and Ander Herrera by giving them more time and freedom on the ball to pick out passes.
The shaky United defence may be better suited to a flat back four
On the defensive aspect, United will still look a bit suspect despite reverting back to a four man backline.  However, the likes of Jonny Evans, Phil Jones and Chris Smalling do not look at all comfortable playing in a three man defence and the traditional flat back four will surely be more to their liking.
With Marcos Rojo, Luke Shaw and Rafael set to be back in contention as well, United should improve at the back as the season progresses.
Cons
While 4-4-2 ooks well suited for United, it is not without its disadvantage – with the most glaring one being their lack of an inspirational box to box player in midfield.
Usually, United always seem to possess a leader at the middle of the park who is not afraid to get their foot stuck in – such as Bryan Robson, Roy Keane, Nicky Butt among others. Recently though, United have been missing a player in that mould.
Admittedly, Carrick and Ander Herrera are top class footballers, but they do not possess the physical stature that is required to control the midfield and in a 4-4-2 system, there is a danger that the Red Devils could get overrun by the top teams.
United currently do not possess an inspirational figure in midfield such as Roy Keane
Arturo Vidal would have been a perfect fit for United and while one might argue that Daley Blind or Marouane Fellaini could also fulfill the role effectively, the United midfield does not seem all that convincing in comparison to the likes of Manchester City or Chelsea.
As a consequence of their lack of a quality defensive midfielder, the United backline also looks in danger of being exposed. The presence of a player in the mould of Keane, Butt or even Vidal would have helped in providing the back four protection – in turn making the lives of defenders so much easier.
However, now with no one currently present in the United squad who can provide such a shield, the already weak looking United defence can be ripped apart by even a decent attack.
The likes of Phil Jones have been distinctly average
The presence of the quality players such as Nemanja Vidic and Rio Ferdinand meant that United were able to achieve success over the years despite never really replacing Roy Keane since his departure back in 2005.
But, it is easy to see that the likes of Jonny Evans, Chris Smalling, Phil Jones and Tyler Blackett are nowhere in the same class as Vidic or Ferdinand and the lack of a quality operator in midfield, as well as a shaky set of defenders, could prove to be the Achilles Heel which might prevent United from truly getting back to their best in a 4-4-2 system.
Conclusion
While only a change in formation will not automatically elevate United into title contenders, a 4-4-2 formation looks much more suited than a 3-5-2 and if the players at van Gaal's disposal play to their maximum potential – a top four finish at the least, will be well within the realms of possibility.