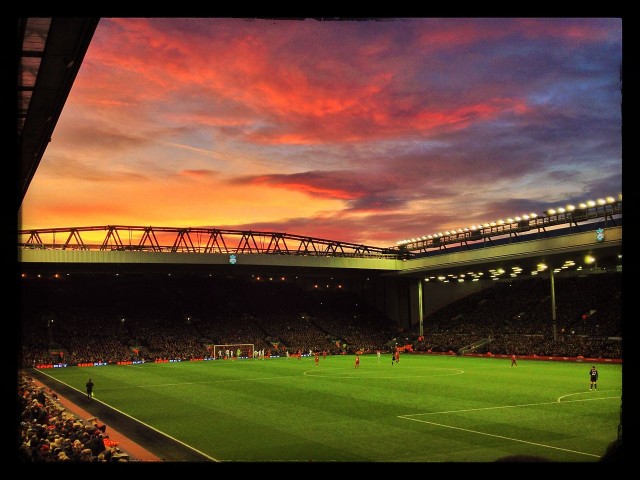 Liverpool's striker, Daniel Sturridge, suffered an injury while training with the England International team on Friday. The Guardian reports Sturridge took a knock in training and left shortly after, claiming he had some pain in his thigh.  He is set for a medical scan later.
England's official twitter page announced the injury as well.  "Daniel Sturridge felt an injury in training this morning and will go for a scan this afternoon. He will then be assessed by England medics."
The loss of Sturridge for international duty is a big blow for England, but they should be able to manage just fine with the fill-ins of Wayne Rooney, Danny Welbeck, and Rickie Lambert. It also helps that England plays European Championship qualifying matches sporadically.
Sturridge is listed as doubtful for the match against Switzerland on Monday, and England should be able to cope without him for one game. His supporters at Liverpool are a little bit more worried.
Premier League competitions are on hold right now for the Euro 2016 qualifying matches and the international games on hand. However, training will resume this week, and starting next week, Liverpool will have five games in 15 days capped with the Merseyside Derby on September 27 against Everton.
If Sturridge misses an extended amount of time due to his injury, that could hurt his teammates as well as himself.  Those five games, and seven in 22 days, is a lot for guys to play in consecutive order.
The absence of Sturridge would heap loads of pressure on Mario Balotelli to perform early and often for Liverpool.  Balotelli is a true talent, but that is asking a lot of the 24-year-old who just made his Liverpool debut last match.  Now right away, it is sink-or-swim time for the Italian.
The injury would also open more opportunities for Lambert and Lazar Marković, and possibly Raheem Sterling up top.  The time and experience these players could gain from being in this position will be rewarded later on in the year, but it is overwhelming to think they have to come in and produce the way Sturridge does consistently.
Daniel Sturridge suffered a hamstring injury during preseason training that kept him off most of the U.S. tour, but he was able to recover quickly and not miss any meaningful minutes for the Reds.  It is concerning to think that this might be a recurring injury that comes around every so often.
But on the other hand, hopefully it is a similar scare as the one from the summer's training and, hopefully, he can return soon to help Liverpool maneuver through this tough stretch of league and Champion's League games each week.