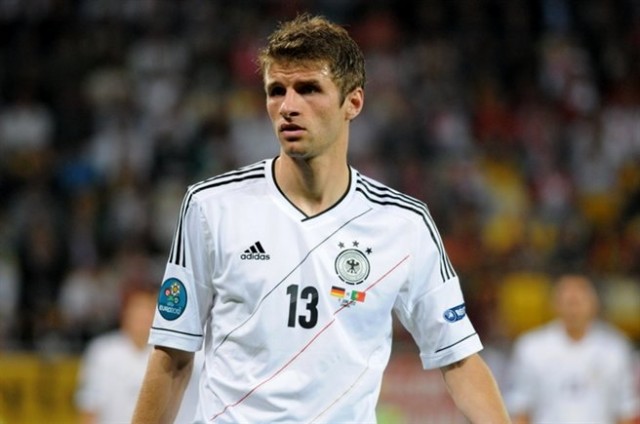 Next Wednesday, 3rd of September 2014 (11:30 AM Pacific), the World champions Germany will measure forces with Argentina at the ESPRIT Arena in Düsseldorf, on a match that will be a remake of the last World Cup final.
Not long has passed since Germany's win at Maracana in Rio de Janeiro on the World Cup 2014 final, but this second clash between two of the most impressive national football teams out there will certainly be fairly different from the one that took place almost two months ago.
Argentina are probably the team that changed the most, especially because they appointed a new manager and because such change often brings a breath of fresh hair to the majority of the teams. Gerardo Martino, former Barcelona skipper, is Argentina's new head coach and he will have a lot of hard work ahead of him after three years of Alejandro Sabella's stewardship. New managers often bring new ideas and with Tata Martino it won't certainly be any different. A match against one their biggest rivals is probably not the best way to start, although, in case of win, Martino's confidence might receive an important boost.
For the match against the Germans, Martino will not be able to rely on the contribution of the team's brightest star, Lionel Messi, who is sidelined with a hamstring injury, and on Rodrigo Palacio, Maxi Rodriguez and Ezequiel Garay, who are also injured.
As for Germany, this will also be their first test after being coronated World champions, but judging from the players named by Joachim Löw, they will not face the upcoming clash as just another meaningless friendly match. The Mannschaft was brilliant during the World Cup and, despite the quality of their players, one has to point out Joachim Löw as the architect behind such success. Although the Germans maintain the same structure of the recent major tournament, the Schönau born manager will need to reshape some sectors of the team because some important footballers, such as Philipp Lahm, Per Mertesacker and Miroslav Klose, have retired from international football recently, leaving behind a void not easily replaced.
For the match against the Argentineans, Löw will not be able to count on Bayern Munich's all-road midfielder Bastian Schweinsteiger and on Valencia's defender Shkodran Mustafi, since both of them are sidelined due to injury. The presence of the Arsenal's advanced playmaker Mesut Özil in the match is yet to be confirmed, because he is still recovering from a recent injury.
Germany vs Argentina Prediction
It is not easy to name one of the teams as favourites for the next Wednesday's match. The Germans have to be considered favourites, but the managerial change at La Albiceleste might ignite the team's sparkle and lead them to victory. This being said, the most likely outcome is 1-1.
Germany vs Argentina Lineups
Germany (4-2-3-1) – Neuer – Howedes – Ginter – Boateng – Durm – Khedira- Kroos –  Reus – Götze – Müller – Gomez
Argentina (4-3-3) –  Romero – Demichelis – Fernandez – Zabaleta – Rojo –  Mascherano – Gago – Lamela – Di Maria – Higuain – Agüero
Germany vs Argentina TV Info
The match will be televised this Wednesday, at 11:30 AM Pacific, on ESPN Deportes.