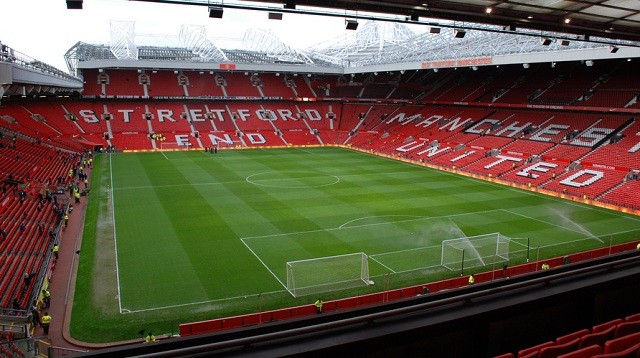 While Manchester United purchased players for the here and now with recent signings of Angel Di Maria, Daley Blind and Radamel Falcao, the Red Devils certainly cannot turn a blind eye to their tradition of nurturing young players and staying true to their identity – the Premier League giants have gone on to complete the signing of teenage sensation Timothy Fosu-Mensah from Ajax Amsterdam.
United manager Louis van Gaal is a firm believer of nurturing young talent and had been keeping a keen eye on Fosu-Mensah over the last few months.
Clearly impressed by Fosu-Mensah's potential, van Gaal had made a move for the 16-year old on transfer deadline day and has been able to secure his services, pipping the likes of Manchester City, Inter Milan and Valencia – who were also said to be interested in the defender.
Confirming the deal, United released the following statement in the club's official website, "Manchester United agreed a deal to sign Timothy Fosu-Mensah from Ajax ahead of the transfer deadline. The 16-year-old is a powerful defender who caught the eye at the AEGON Future Cup and is highly regarded in his homeland.
Van Gaal completes his seventh signing of summer by signing Mensah
"Fosu-Mensah still requires an International Transfer Certificate to be processed in order to make his debut for Paul McGuinness' Academy squad, but his versatility and ability mark him out as an excellent addition for the Reds."
Mensah has been hailed as one of the brightest young talents to emerge from the famous Ajax youth team and has been tipped for success in the game by many in Netherlands.
Predominantly a centre back, Mensah can play on the left as well and will now continue his footballing education at United's youth team.
It is certainly too quick too to categorically state that Fosu-Mensah will surely break into the United first team but with hard work and a bit of luck, there is no reason why the young man cannot dream of playing at Old Trafford regularly in the foreseeable future.