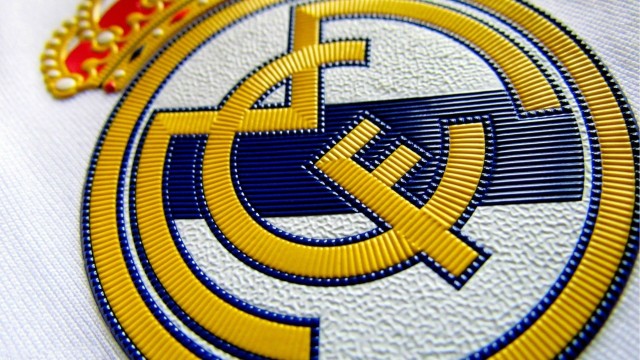 Anoeta is never an easy field, and this season won't be an exception even as the Basque team were shockingly kicked out of the Europa League this week. Following a loss against promoted Eibar, Real Sociedad will do their best to earn some points against Real Madrid. This match will also be crucial for Los Blancos, since Xabi Alonso and Angel Di María were recently transfered, the system needs to be restructured. With a two-week international break coming soon, the team should focus on the three points.
Sociedad haven't been the same without Griezmann, yet the rest of the core stays the same. In addition, La Real will pose a much bigger threat than Córdoba last week. They have a good defense and strong midfield. Madrid will most likely dominate the ball, but the defense has been quite poor recently. The Basque squad could definitely take advantage of the unstable emotional, mental and physical condition of the Madridistas. It looks to be a tough match.
Preferred Formation: 4-3-3
Carlo Ancelotti will stick with his preferred system. Having confirmed that Ronaldo is out, many thoughts have emerged about his replacement. This formation gives him control of the ball, keeps the lines close and gives strength to wingers and wing backs. Kroos will be the one responsible for doing the Xabi role. It's quite possible that Isco will partner with him and Modrić, while Bale would move to the left wing and James to the right.
GK: Iker Casillas
Coming off as insecure in the last few matches, Iker will definitely start again. The only reason he will be benched is if he goes through a very negative streak. He can get away with mistakes against small teams, but La Real isn't a team you want to give any chances to.
RB: Dani Carvajal
Since Arbeloa started last game, it's only natural that Dani will come out tomorrow. He's a stellar resource in attack, connecting well with Modrić and Bale. Tough in defense as well, he's a safe bet against a dangerous team.
CB: Pepe
He's been the best out of the center backs so far, without even being too impressive. At 31 years old, Pepe still provides Iker with a great ally.
CB: Sergio Ramos
Slow and unfocused, he needs to find his best form. He's lucky that the international break is coming up. Shall he continue like this after that, Varane will be getting more playing time.
LB: Marcelo
Coentrão is injured, so the Brazilian is the only resource there. A bit out of shape, he can still be helpful in attack. Ronaldo won't be there to be his favorite partner, yet that shouldn't be an excuse not to play well.
RCM: Luka Modrić
His work rate is admirable. Without Xabi, he will need to be much more focused in defense. However, he's used to going back and forth. He seems to be comfortable with Kroos, so this partnership could be a very productive one.
CM: Toni Kroos
Officially the new secret leader of the team. Xabi played that role well for five years, and now Toni will need to get used to more defensive tasks. His passing accuracy and great vision will be key against Sociedad's intelligent defense.
LCM: Isco
Loved by the Bernabéu, the talented youngster will have better options of playing regularly. He already showed last season that he could help in defense. Ancelotti saw him as the "new Seedorf" and he can bring it. His technical skills will provide the match with something different.
RW: James Rodríguez
It will be great to see him and Isco playing at the same time. Many have questioned if they were compatible or not. At the Calderón, James played his best minutes from the right wing. Starting from there and going to the middle seems to be his thing.
ST: Karim Benzema
Finally ending his 15-match drought, Karim is still under a lot of pressure. Most of the transfer rumors talk about the signing of a striker. Should this happen, the Frenchman needs to start scoring the goals, or his spot could be threatened.
LW: Gareth Bale
Great preseason, but hasn't been that good in official matches. Last season he proved to be a leader without Ronaldo. It's his turn again to shine, as the team will need players with the capacity to break a defense.