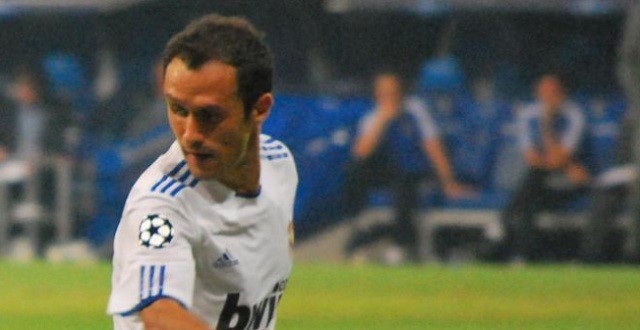 Football fans have been well accustomed to outlandish transfer rumors doing the rounds in the media over the years – especially during the transfer window and while most of the speculation is just figments of someone's brilliant imagination, some of the reports do indeed come into fruition to the shock of many.
The current transfer window has been no different, as we have been treated to some exciting rumors and with only a couple of days to go before the window slams shut, one can certainly expect a plethora of players being linked to various clubs.
Van Gaal looking to bring in a couple of new players to United
Not surprisingly, fallen Premier League giants Manchester United have been subject to a host of players being touted to make a move to Old Trafford in the next few days and it will be very interesting to see how Louis van Gaal's squad shapes up by September 1st.
While the United fans are hoping that the club will be able to secure the services of the likes of Arturo Vidal, Daley Blind and Mats Hummels among others, reports emerging from Italy have linked the Red Devils with a less than flattering transfer target in the form of veteran defender Ricardo Carvalho.
Carvalho has emerged as a shock target for United
According to TuttoMercatoWeb, United are pondering a swoop for the Monaco defender as a cheap alternative at centre back after missing out on Thomas Vermaelen and Mehdi Benatia, and the 36-year old is also reported to be interested in a final swansong in the Premier League.
At first glance, it may seem that TuttoMercatoWeb may have mistaken Ricardo for his namesake William, who is in fact a United target, but it is clear that the reports intend the player in question to be the former Portuguese international.
Carvalho is probably not the player United need at the moment
Although Carvalho has enjoyed an illustrious career playing for the likes of Porto, Chelsea and Real Madrid, and is still producing the goods for Monaco – the 36-year old is currently at the twilight of his career and is probably not the player that United need at the moment.
That being said, stranger things have happened in the transfer market in recent times and it will be interesting to see whether the story has any credibility behind it in the coming days.