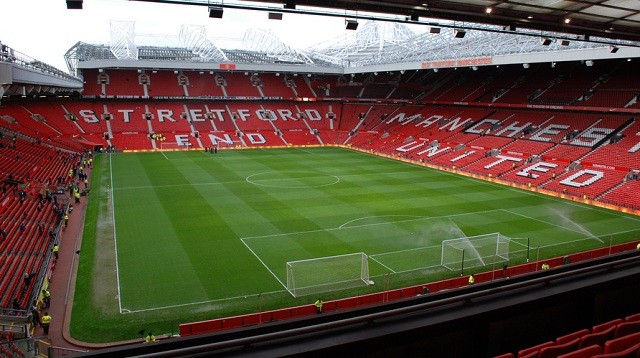 Much of the fanfare surrounding Manchester United's record breaking £60million capture of Angel Di Maria's was muted after the Red Devils suffered an utterly humiliating 4-0 loss at the hands of League One side Milton Keynes Dons.
The result proved that despite Di Maria's arrival, there are other areas of the pitch which manager Louis van Gaal needs to improve immediately, with the defence being United's glaring weakness at the moment.
Di Maria's arrival cannot mask the fact that there are problems plaguing United
As a result, it had been widely reported that van Gaal had been eyeing a swoop for compatriot Daley Blind and some reports had even gone as far as claiming that a fee of around £16 million had already been agreed with Ajax Amsterdam to sign the 24-year old.
However, Ajax have categorically refuted claims they have reached a deal to sell the defender to United. Ajax's director of football Marc Overmars revealed that there have been no contacts whatsoever from the Red Devils, before adding that the club want to keep hold of Blind for another year at least.
United have not reached an agreement for Blind
Speaking to De Telegraaf, Overmars said, "There's some rumblings around Daley, some clubs enquired, but there is no concrete offer.
"And with Manchester United, there is no contact at all. We believe that we currently have a strong team and want Daley to stay for another year."
United may have to pay over the odds to sign Blind
Overmars also went on to add that even if United are pondering a bid for Blind, they will have to pay top dollar as Ajax are not willing to part with the defender on the cheap.
He continued, "Only if the absolute top price is paid is a transfer negotiable. Daley's management know how we feel at the moment. Next year we will have a much more lenient policy, we are willing to talk with Daley and we will settle for a reasonable price."
With Manchester United in desperate need for new players in the coming days, clubs are aware of the fact that they can demand inflated price for the Red Devils' transfer targets and it seems that the Premier League giants will have no other option than to pay over the odds to land the players that they want to sign.