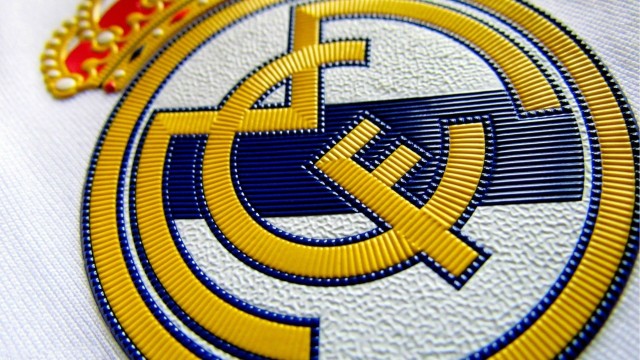 After losing the Spanish Super Cup against their city rivals, Los Blancos hope to start La Liga with a win. Much has been said about the team's lack of goals, which is noticeable if you see that Benzema hasn't scored in 15 games. However, the talent is there and Carlo Ancelotti will work to get the team going again. With Di María set to leave for Manchester United, and Coentrão with a sudden injury, everyone else is available against Córdoba.
The recently promoted Andalusian team is back after 42 years. With the hopes to stay in the top division for good, the modest club will do their best to complicate Madrid. It's a very hard task, but with Real struggling with form, it may be the best time to surprise them. In order to adapt to Kroos and James' arrival, there's been speculation that Ancelotti would change the formation. Nevertheless, it seems that he will trust the successful one from last season.
Preferred Formation: 4-3-3
Córdoba would be the type of team you could experiment with a 4-2-3-1. Still, the 4-3-3 has given Carlo stability and balance between defense and attack. Di María's sacrifice will be missed, yet James and Kroos could learn to do this. The rival doesn't seem like the type to dominate the ball, which relieves midfielders from helping out in the back too often. Kroos would serve as the anchor, while James and Modrić will provide their spark and creativity.
GK: Iker Casillas
The debate that Mourinho started hasn't toned down, but Iker will be a starter again. For the sake of recovering his best version, Carletto will trust the captain again.
RB: Dani Carvajal
Probably the only "no-brainer" in the back four. Dani is a great attacking resource, without forgetting about his defensive duties. He was one of the highlights of a poor Spanish Super Cup. However, Arbeloa hasn't done anything to threaten Carvajal's starting role.
CB: Pepe
After a great last season, the Portuguese defender is set to be important again. Varane didn't convince the coach against Atleti, which puts Pepe in a good position to start. His strength and tackling are always appreciated. Against smaller teams, he shouldn't have to work too much.
CB: Sergio Ramos
Always slow when coming back from the summer break, the hero of La Décima needs to focus. The leader of the back four should organize everyone better. Defensive mistakes cost the team the Spanish Super Cup. Like Pepe, smaller teams shouldn't pose much of a threat.
LB: Marcelo
Coentrão seemed to have the upper hand, but his injury sets him back. The Brazilian usually offers a lot in attack, yet his defense isn't always ideal. Real will most likely dominate the game, so this helps Marcelo stand out.
RCM: Luka Modrić
He will play well no matter who he has next to him. The Croatian had a spectacular last season. While hard to top, he doesn't look to stop being important. His sacrifice, change of pace and creativity will be very critical.
CM: Toni Kroos
The Bernabéu loves him already, even though he needs to completely settle and find his best position. His passing accuracy, good ball distribution and powerful shot will be key. Next to Xabi Alonso we don't see his best version, it will be good to give him control of the game.
LCM: James Rodríguez
His match against Atleti has been his best one. With freedom to move and without starting from a wing, his talent shines brighter. His exquisite last pass and creativity need to stand out. Córdoba will probably be a good team to earn him some confidence.
RW: Gareth Bale
One of the best in preseason friendlies, but he failed to do well against Atlético. His speed and goal-scoring ability are undeniable. There's a high chance he will be on the scorecard tomorrow. He needs to be more constant.
ST: Karim Benzema
Fifteen matches without a goal. That's a very alarming drought for a striker. Karim isn't a classic #9, still, he needs to get rid of that pressure. A lot of people are demanding the signing of a striker. If Benzema doesn't want to have tough competition again, Córdoba needs to be one of his victims tomorrow.
LW: Cristiano Ronaldo
His physical form is very unstable. He hasn't been the best CR7 since February or March. If he needs to stop, he really should. It's better for him to stop and come back stronger than ever. Having him play one good match and then be a baggage in the next three isn't smart.