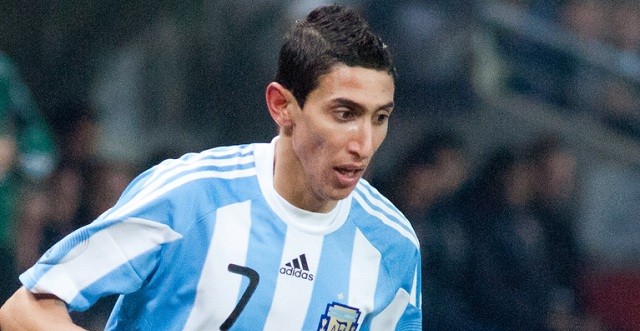 According to Sky Sports, a fee of £63.8 million has been agreed on by Manchester United and Real Madrid for the transfer of Angel Di Maria.
With Real Madrid bringing in new "Galactico" and World Cup star James Rodriguez, Di Maria has been the subject of much transfer speculation this summer, as his place in their first 11 becomes less and less stable.
Contract talks between Madrid and Di Maria have stalled, and it looks as if Manchester United will be breaking the EPL transfer record to bring the player to the Premier League.
Without Champions League soccer to offer any potential signings, Manchester United has lost a little bit of its appeal and is forced to resort to paying huge sums of money for players; already spending around $224.5 million for new recruits.
The amount of money being paid is a big gamble for Manchester United. It is still early in the year, but it seems that the money could have been better spent on less expensive players to help fill bigger gaps in the United team.
With Ander Herrera the only midfielder signed this summer, United certainly need to focus on bringing in another midfield player who can play in the first 11. United needs to add a quicker, more dynamic box-to-box type midfielder before the transfer window closes.
After this record breaking signing, how much more money do they have to spend?
There is no doubt Di Maria has the quality United needs in the final third, registering 17 assists and 4 goals in 34 games in Spain's top flight last season, according to ESPN. However, the price of the player, the fact that he has zero Premier League experience, and the need for other recruits in more pressing areas of the pitch all make it very risky business.