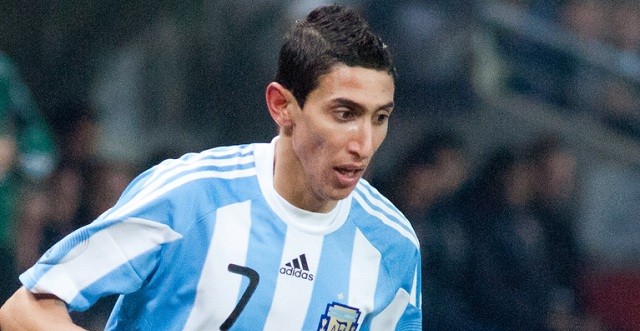 After much frustration in the transfer market this summer, things seem to be finally picking up for Manchester United and one can now expect a few more new faces to arrive through the door at Old Trafford, following the recent signing of Marcos Rojo.
With just over a week to go before the end of the transfer window, United have unsurprisingly been linked with a host a players and among the names touted to make a move to Old Trafford – Angel Di Maria is one man who has incessantly been reported to be heading to Manchester.
Di Maria has been linked with a move to United all summer
The tiring "will he, won't he" saga involving Di Maria has dragged on throughout the summer, but now, in a major boost to United's hopes of securing the services of the Argentine superstar, Real Madrid manager Carlo Ancelotti recently admitted that the winger wants out of the Santiago Bernabeu.
Speaking to reporters, Ancelotti had said, "Di Maria asked to go in the summer and has rejected an offer from the club. The player has to look for a solution.
"If when the transfer market closes he's still here, he will work with us like last season and there will be no problem."
Di Maria wants to leave Real Madrid
Ancelotti's revelation has served as a green light for Manchester United to ramp up their pursuit of Di Maria and it can now be revealed that the Red Devils are planning to break their club record fee to sign the 26-year old.
United are said to be preparing a whopping offer of around £50 million to convince Real Madrid to part with the star winger and are also ready to offer the player a weekly wage package of £200,000 per week.
United ready to break the bank to sign Di Maria
While the price may seem a bit inflated, United are currently desperate for a marquee signing and there is no doubting that Di Maria will significantly improve the quality present in the Red Devils' squad.
With Di Maria keen to be ready to leave the Spanish capital and United ready to break the bank to sign the winger, there is a possibility that the transfer could come into fruition by the end of the month.
Will the Di Maria transfer finally happen? Everyone's been reporting on this rumour all summer long, now, we only have to wait a couple of more days to confirm whether it actually happens.