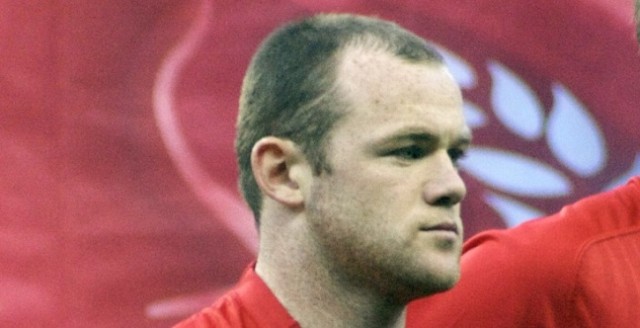 It is no secret that the once great Manchester United are now plagued with many problems both on and off the pitch.
Following the departure of Sir Alex Ferguson, things have fallen apart astonishingly for the Red Devils in the last few years and hard as it may be to believe, the most successful team in Premier League history may well struggle to challenge for honors for the foreseeable future.
United's problems were perfectly epitomized by their opening day defeat at the hands of Swansea City on Saturday and all the optimism that surrounded Louis van Gaal's appointment as manager has soon turned into despair in no time at all.
All is not lost for United though, as a couple of major signings before the end of the month could help facilitate the Red Devils' recovery process sooner rather than later.
Louis van Gaal has a tough job on his hands at United
However, former United star Paul Parker thinks that rather than the lack of quality in their squad, it is the lack of leadership which is plaguing United at the moment and went on to slam Louis van Gaal's decision to appoint Wayne Rooney as the captain of the club.
Parker explained that rather than providing inspiration, Rooney simply shouts at his fellow players on the pitch to show his displeasure and branded the England international as a ridiculous 'leader'.
Rooney a ridiculous choice for captain states Parker
Parker stated, "They're (United) missing quality players, experience on the pitch, and men with the big game mentality. But right near the top of their list of problems is leadership, because Louis van Gaal's decision to make Wayne Rooney his captain was ridiculous.
"He's the absolute archetype of a player who thinks that leadership is simply about shouting and screaming. Who in their right mind would actually think that? It wouldn't work on a factory floor, so why would it work on a football pitch? Because one thing's pretty clear: Rooney isn't shouting to make his words of advice, encouragement and inspiration heard – he's just losing his rag and bellowing at his fellow players.
Parker: Rooney provides no inspiration for United
"To make matters worse, most of those players alongside him know full well that this is a player who has a track record of sulking and demanding to quit the club every time things don't go his way. Why would the players get behind someone they wouldn't trust to still be there come the end of January?"
The captaincy at United had been left vacant following the departures of Nemanja Vidic and Patrice Evra this summer and the appointment of Wayne Rooney by van Gaal has certainly drawn mixed reactions.
While the striker has been a great servant for United over the years, his constant antics of threatening to leave the club in a bid to earn an improved contract has certainly damaged his relationship with the Old Trafford faithful.
What do you think? Is Wayne Rooney the right choice as Manchester United captain or did van Gaal get it wrong?