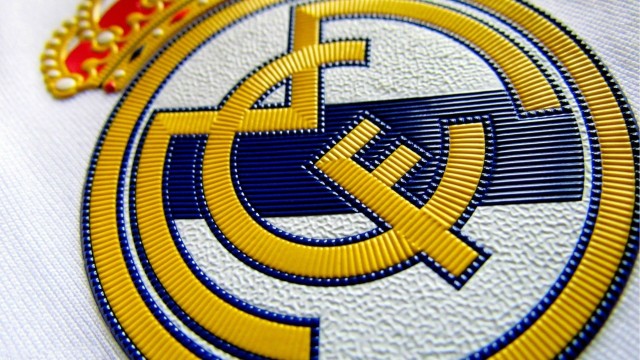 In neutral ground and with their minds set on the Spanish Super Cup and the Serie A, Real Madrid and Fiorentina gave us a decent friendly and said goodbye to the preseason. With a 4-3-3 formation full of surprises from Ancelotti, we were able to see some men that hadn't been able to show their worth this summer. The game was definitely lacking intensity in order to prevent injuries, but some issues were brought up because of this.
Ancelotti stated that they won't be signing new players, but after this loss, he will need to ask more from their men. The squad depth needs to be a good resource as the season is long. So far the non-starters haven't impressed that much. Let's take a look at how each player performed:
GK, Keylor Navas: 6/10
Had a good save in the first half, but he could've done more to block Super Mario's goal. Had a few good saves, but he also failed in the second goal. Not a happy first match.
DEF, Álvaro Arbeloa: 4.5/10
Made a few mistakes in defense in the first half, but couldn't help much in attack as the team couldn't find the spaces. Tremendous lack of concentration in the second half causing the second goal against. Taken out shortly after that goal.
DEF, Raphaël Varane: 5.5/10
Appropriate match, with few mistakes. He needs to excel if he wants to be a regular starter.
DEF, Nacho: 6/10
Good first half, he was the leader in the back, conducting the team out of their box. A few mistakes in the second half, but he always gives everything for the team.
DEF, Marcelo: 5/10
A good resource in attack, but committed a few mistakes in defense that could've put his team down. Subbed at half-time. Deficient.
MID, Asier Illarramendi: 5.5/10
Did the job right in recovering the ball and passing to the nearest teammate, but nothing more. Insipid.
MID, Xabi Alonso: 5.5/10
Made just one mistake and that cost the team the first goal. Benched at half-time.
MID, Sami Khedira: 5.5/10
He had to do Benzema's work and it was a bit too much for him. With Benzema playing in the second half, he seemed more comfortable, but he was to blame with Arbeloa for the second goal. Taken out immediately after. His excellent World Cup form didn't show today.
ATT, Ángel Di María: 6.5/10
Great run and assist in the only goal. Active, but without luck overall. By far the most threatening player. There's still no explanation as to why he's potentially on his way out of the club.
ATT, James Rodríguez: 5.5/10
Started the counterattack that Ronaldo finalized. He still seems nervous and uncomfortable in his role on the pitch. Subbed at half-time.
ATT, Cristiano Ronaldo: 6.5/10
A goal machine as usual, he scored the only goal for Madrid and was persistent, but La Fiore was very tight in defense. He was taken out at half-time.
Substitutes:
DEF, Fábio Coentrão: 6/10
Much better than Marcelo, good in defense and helpful in attack, but Madrid was already declining in opportunities.
DEF, Dani Carvajal: 6/10
He's shown that he can be very helpful if put in more attack-oriented positions. Decent showing.
DEF, Sergio Ramos: N/A
Not enough minutes to rate him.
MID, Toni Kroos: 6/10
It's not his fault the team lacked intensity. He made no mistakes and tried to push the team.
MID, Álvaro Medrán: N/A
Not enough minutes to rate him.
ATT, Burgui: N/A
Not enough minutes to rate him.
ATT, Lucas Vázquez: N/A
Not enough minutes to rate him.
ATT, Karim Benzema: 6/10
With him on the field, things usually work better. He was threatening, but the team wasn't motivated at all.