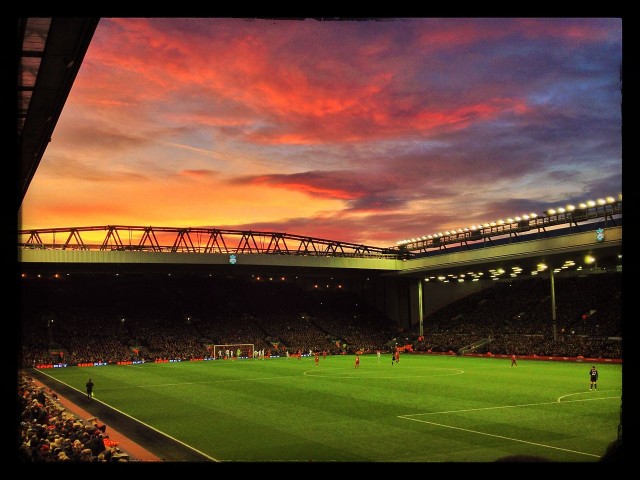 On Sunday, April 17th at 5:30 A.M. (PST), Liverpool and Southampton will be facing off at Anfield. Both English teams made a couple of mutual transactions in hopes of bolstering their respective squads.The changes to their squads will certainly be visible in the match between the two this Sunday.
It has been a long wait, but the Premier League is upon us. After an exciting 2013-2014 season, the Premier League looks to be even more thrilling this year. Several teams such as Liverpool, Manchester United and even Arsenal tinkered with their squads in the off-season transfer window. Even though the window is not closed yet, it will officially close on September 1.
Liverpool Team News
Liverpool have certainly had a lot of changes to their squad. Some may say for the better and others may say for the worse. One of the biggest stories this off-season was the departure of Luis Suarez. Last Premier League season Luis Suarez was the main driving force in the Reds' attack, but now they are going to have to fill in that void. The selling of the team's best player and one of Europe's best strikers will affect the squad in one way or another.
On the bright side, Liverpool managed to snag a couple of players that have a lot of potential and they could make a name for themselves at the club. Several players include Adam Lallana, Lazar Markovic and Emre Can. For the most part these signings are relatively young and given enough time, they could possibly form into a formidable squad in Brendan Rodgers' system. After all, there are at least 10 players who are 25 years old or younger. If Liverpool are hoping to win the Premier League this season, they will have to play the best football they can.
Southampton Team News
On the other side is Southampton who have sold several players to Liverpool. The departures of Dejan Lovren, Adam Lallana and Rickie Lambert will certainly be missed at St. Mary's Stadium. These three players had a good spell at Southampton but the team decided to part with them and sell them to their Saturday opponent.
In terms of signings players, Southampton bought a couple of players who might be entering their prime. These signings so far are Shane Long, Fraser Forster, Graziano Pelle and Dusan Tadic. Although they are not big name transfers, they are certainly players with experience who will help improve the squad. With the Premier League having a couple of big teams in the race for the title, Southampton is not expected to finish among the top 5.
Prediction
Since this is the first game of the Premier League season for both teams, they will definitely look to start out strong. Southampton will seek to prove that they are more than capable of winning against a strong team such as Liverpool. On the other hand, Liverpool will want to put a show for the Anfield crowd and prove that they are still a formidable team, even without Luis Suarez.
An energetic crowd at Anfield should be expected as always and a good football match as well. In the end, Brendan Rodgers and his squad will come out with the 2-1 victory against Southampton. Overall, Liverpool had more chances to experiment with their squad in the off-season against big name teams, helping give them the slight advantage over Southampton.
Liverpool vs Southampton TV Schedule
The Liverpool vs Southampton match will be televised this Sunday, August 17 at 5:30 A.M Pacific on NBCSN.