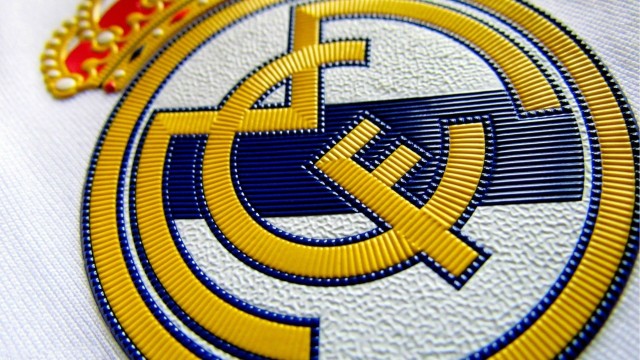 The Real Madrid vs Sevilla UEFA Super Cup match will take place at the Cardiff City Stadium on Tuesday, August 12, 2014 at 11:45 AM Pacific.
Spanish football may have suffered in the international level with the World Cup debacle, but they remain untreatable in the club level. Neither Madrid nor Sevilla had a successful La Liga run, but winning Europe's two most important titles is enough to forget about that. Both teams will officially begin their season with this match. Sevilla already played seven friendly games, while Madrid has played three. It's hard to tell if this match will give us some quality football, not because any of the teams lack talent, but the fact that it's a bit early for the players to be in top form. Either way, Unai Emery and Carlo Ancelotti will put their best men out there and try to win the first official title of the season and truly become the European kings.
Real Madrid
Preseason hasn't been good for Los Merengues. With doubts in defense, a lack of goals and with creativity at a low point, Ancelotti has been able to test young players, but he hasn't even played with his best men or his new signings. Gareth Bale has been the only one that has proved to be hungry for more this season. With two goals and being arguably Madrid's best man in preseason, this match is special for the Welsh star. Not only is the cup being played in his hometown of Cardiff, but this will be his third final with Real in less than a year since his arrival. He will be the man to guide the team to a win, but at least now he will have the help from his trusty partners from the BBC, Cristiano Ronaldo and Karim Benzema.
After celebrating the winning goal of La Decima by jumping to the pitch, UEFA suspended Xabi Alonso for the Supercup. The club appealed and did everything in order to let the Basque play, but the petition was denied. Without him, the team usually suffers to control the game. However, it seems that Ancelotti has been dedicating a lot of his one-on-one time with Toni Kroos.
The German world champion has impressed Carlo and it's certainly a possibility that he will give Toni the control of the midfield. This will be a great opportunity for him, as he can prove to the Italian that he deserves to be a regular starter. On top of that, Di María hasn't been transferred out despite all the rumors, so it's possible that he will also play.
Real will most likely keep their 4-3-3 formation that brought them a lot of success last season and put out the following players: Casillas; Carvajal, Pepe, Ramos, Marcelo; Modrić, Kroos, Di María; Bale, Benzema, Ronaldo.
Sevilla
They may have lost their best player, but they have made some interesting signings. Winning the Europa League wasn't only because of Rakitić. Gameiro and Bacca provided a good nine goals together. Having assured their spot in the next Europa League, the Andalusian team is back in the top quarter of the league table, a position they last achieved in the 2010-2011 season.
They have already played seven friendlies, with a good five wins, one draw and one loss. Carlos Bacca scored three goals against Los Blancos last season and he will be very important for this match. Emery will give a lot of responsibility to Denis Suárez. The FC Barcelona loanee has impressed the coach. He has yet to prove his talent against a top-level squad, but Madrid should be very careful, as they have suffered a bit in defense this preseason. Sevilla could make this a very difficult night for Ancelotti's side.
Real Madrid vs Sevilla Prediction
Sevilla may have the upper hand when it comes to winning this preseason and playing more games, but Madrid have trained hard and will play the very best they can. With both teams putting out their most powerful lineup, the match has a potential to be a very entertaining one. We may not see a whole lot of goals, but Bacca and the BBC should give us a lot of goal opportunities. The game may even end up in extra time, but it's possible that whoever wins only does so by one goal. The individual talents of Real Madrid and Gareth Bale's hometown motivation may be decisive. Real Madrid 2-1 Sevilla
Real Madrid vs Sevilla TV Schedule
The match will be broadcast on Fox Sports 1 and its online streaming services at 11:45 AM Pacific. For your local time please check here.