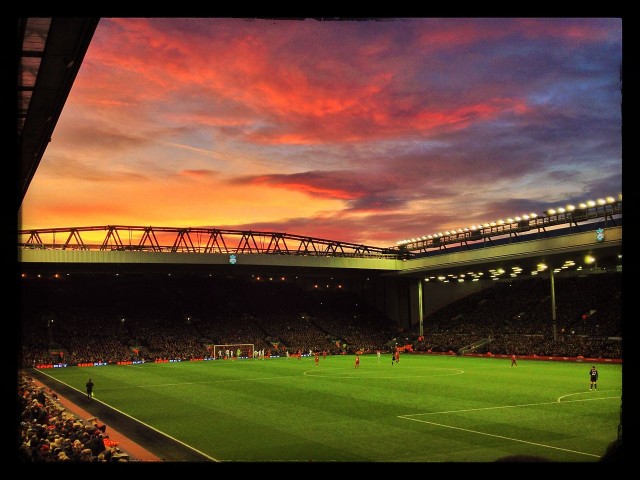 This summer transfer season, Liverpool has gotten quite an array of players that seem to be a great fit for the team. Signings such as Rickie Lambert, Adam Lallana, Lazar Markovic and Emre Can are for the most part not big name signings, but they are nonetheless capable of fulfilling their role in the club. However, with the summer transfer window soon reaching its conclusion, Liverpool are still in need of a striker that can complement Daniel Sturridge in the squad's attack.
Recent rumours from various websites have shown that Liverpool are interested in buying a high quality striker. Especially with the selling of Luis Suarez, Liverpool need to try to fill in that hole (if possible) and take advantage that they have the money to buy a good player.
One striker that slipped away from Liverpool was Alexis Sanchez. After completing a move to Arsenal, Liverpool were surely concerned over who their next star forward could be for the upcoming soccer season. With less than 30 days left in the summer transfer window, Liverpool need to sign a forward that can help their strong attacking force.
Radamel Falcao
Liverpool has lately been linked to be searching for a quality striker that is willing to join the Reds. One player that has been brought up is Monaco sensation, Radamel Falcao. An unfortunate knee injury forced him to miss the 2014 World Cup in Brazil but he now seems ready to be at full-playing form. Throughout the years, Falcao has been hailed as one of Colombia's best players and Liverpool have good reason to be interested in him. Falcao may not be the same after such a bad injury, but nowadays any above average striker would be good for the team.
Edinson Cavani
Another striker that is of interest to Liverpool is Paris Saint-Germain striker, Edinson Cavani. Although Cavani has not had a stellar career at PSG, he is a reliable signing. During the 2014 World Cup Cavani played at a position where he seemed more like a facilitator, helping Uruguay's attack to constantly pose a threat. Of course the World Cup doesn't directly reflect how a player performs at the club level, but it may be an indicator that he could fit ideally given the right setting.
A unique trait about Cavani is that he has a high work rate and is always running up and down the pitch. Throughout most of his games with PSG it is visible how he tends to give it his all to win. Specifically, Cavani can be compared to an engine that keeps on churning and working in the pitch. If he were to be signed and included in Rodgers' style of play, Liverpool could definitely pose a threat for teams in the Premier League and the UEFA Champions league.
Liverpool Need A Quality Transfer
Although Liverpool have acquired some players that have a lot of potential and some that bring a lot of experience to the club, the Reds still need another signing that can at least make a significant difference. Players such as Falcao, Cavani and even Marco Reus would be perfect for the Reds squad. With the buzz of a lot of possible rumours going around, Liverpool will surely be in the race to sign a big name signing. Filling in the hole that Luis Suarez' departure left will not be easy, but an attempt to do would certainly be helpful.