The saga, and the suspense, came to an end as Liverpool agreed to a deal with Barcelona to sell troubled Luis Suarez for an approximate £75million, five-year deal.  
Suarez, the well-known Uruguayan, leaves quite a legacy behind at Anfield.  He did score 31 goals and record 12 assists, while missing ten games.  Those numbers mean he was involved in 43 percent of Liverpool's scoring.
Luis Suarez leaves for the Catálan side, taking with him a bunch of goals and a four month suspension.  What he leaves in Liverpool is a mixture of excitement and sadness among its fans; and a lot of money, in the front office.  So, where does Liverpool go from here?
The quick answer is to not panic. The Reds have already made three good signings, by bringing on Rickie Lambert (from Southampton) to help Daniel Sturridge and Raheem Sterling, as well as bringing in Adam Lallana (Southampton) and Emre Can (Bayer Leverkusen) to help stable the midfield and spark attacks.
I think it is also important to note that without Suarez, Liverpool still scored 70 goals last season, which would have placed them third in goals scored instead of the second place spot they did end up in.  The scoring falls off with Suarez gone, but Liverpool still has scoring power; and Lambert comes to Anfield with 106 goals under his belt, just from his time at Southampton and the Premier League.
Reds full-back, Jose Enrique, told the club's website that he thinks 'Liverpool are already stronger than last season' and that the squad is already improving.  " The club are bringing good names here.  Hopefully there'll be more names, and with a few more additions, we can compete for good things."
Here are a few of those possible new additions Enrique was referencing, with the new money that the Suarez deal brings in.
Lazar Markovic seems like a lock to join Liverpool, according to the Daily Mail Website.   Markovic, a 20-year-old Serbian, has started to be compared to the likes of Messi and Neymar for his touch of creativity on the pitch, as well as his speed and youth.  He is not a top-of-the-formation player like Suarez, and it would be interesting to see how he fits with the likes of Lallana and Philippe Coutinho in the attacking midfielder spot.  He was supposed to be at Melwood this week for a medical, but that got canceled due to travel plans.  As soon as his medical happens and he is cleared to play, the deal should get done, reportedly for about £19.8 million.  
Another addition is the possibility of Divock Origi.  The 19-year-old Belgian had the deal done and ready, until Tottenham and Borussia Dortmund made bids for the young kid.  Since then, Origi has backed up and started to evaluate his options.  His decision should come in the next week.  He is more of a stand-up forward who likes to receive the ball, turn and shoot, rather than get it and attack defenders; the way Suarez did it.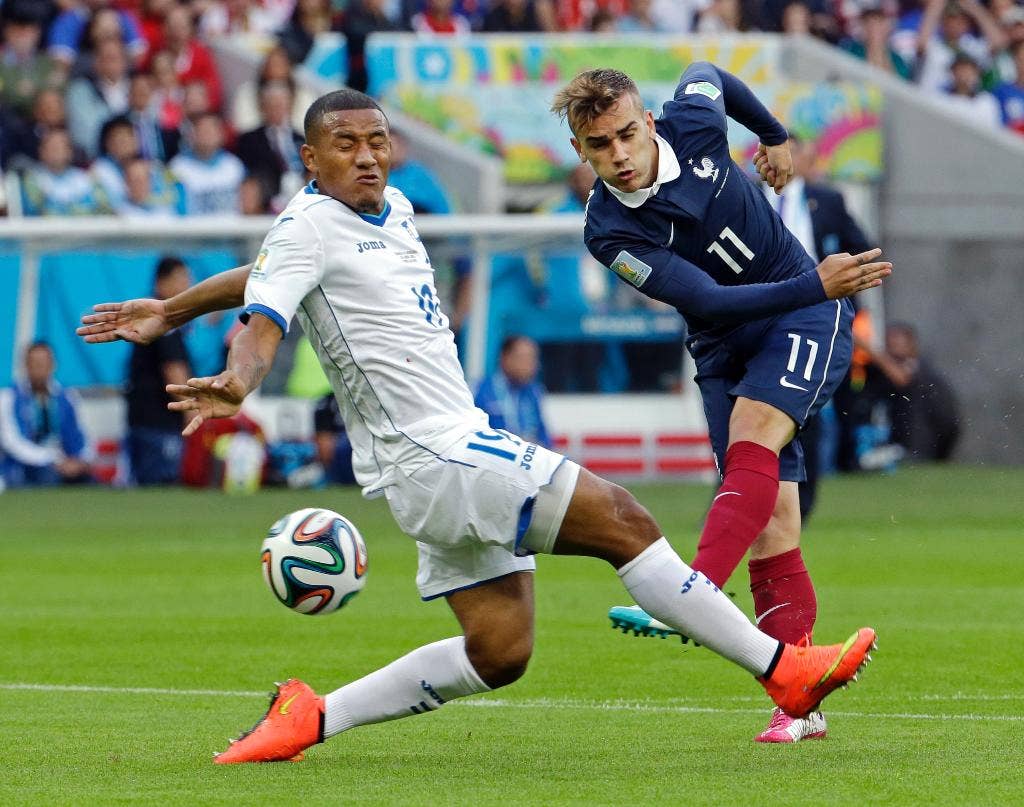 The next guy in line would be a 23-year-old who started to put his name on the radar while sparking France's run through the World Cup.  Antoine Griezmann shined in Brazil, showing he can attack from the flanks and still work with star power, sparking Karim Benzema on multiple occasions.  Metro Sport says Liverpool wants to keep Griezmann at about the £20 million cap that Markovic is getting, except that Real Sociedad wants £25 million for the Frenchman, but Liverpool does have money now, so maybe that is not an issue anymore.
On the other end of the pitch, a defensive stopper is in demand at Anfield.  The best option for that fix, right now, seems to be Dejan Lovren.  Liverpool made a play at Lovren in June, offering another £15 million to Southampton for him.  The 25-year-old Croatian liked that deal but Southampton manager, Ronald Koeman, is not interested in losing a third player to Liverpool. Lovren has said he would rather play for the Reds and it should be just a matter of time before Liverpool has some much needed help along its back line.