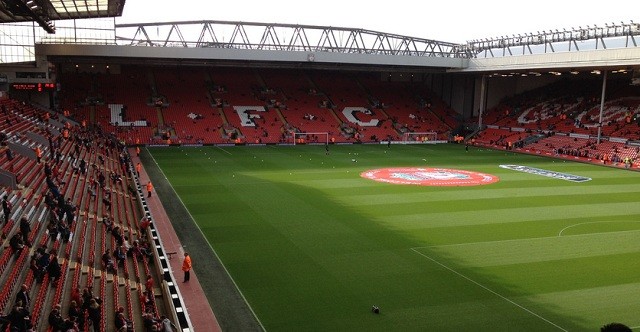 After much anticipation, the talented Serbian winger and former Benfica player, Lazar Markovic, has signed a contract with Liverpool. On his facebook page, he shared a photo with his new kit, so after Lallana, Can and Lambert, the 20-year-old is the fourth signing for the Reds in this transfer window.
Lazar's football path has been covered in trophies and silverware. As product of the FC Partizan Belgrade youth system (the same that launched players like Jovetic, Nastasic, Savic, Mitrovic), he spent five years in the reserve team.
In 2011, his journey began. He won three consecutive titles with Partizan, before his transfer to Benfica. With the Super Eagles from Lisbon, he won the treble last season, while narrowly missing out on the Europa League title after the defeat against Sevilla.
Markovic is known for his speed, ball control and passing skills. It is expected that he and Sterling will be the main threat on the flanks for defenders in the upcoming seasons, and also main distributors of balls to Sturridge.
Judging by the look on his face, it is clear that Brendan Rodgers didn't have a tough time to convince the youngster to join the Merseyside's club. He will become the second Serb in Liverpool's ranks and will certainly try to leave a better impression than Milan Jovanovic did a couple of seasons ago.
Looks like The Reds are smartly investing their money and certainly will not make the same mistake Tottenham did after selling Bale to Real Madrid.
Judging by the reactions of fans on social networks, they are very happy and satisfied with this transfer. Their club is buying players that will be core of the squad in future seasons, so Rodgers' plan to reestablish Liverpool as a top club in both the Premier League and Champions League slowly becomes reality. The only question is – who is the next player to take the red shirt?