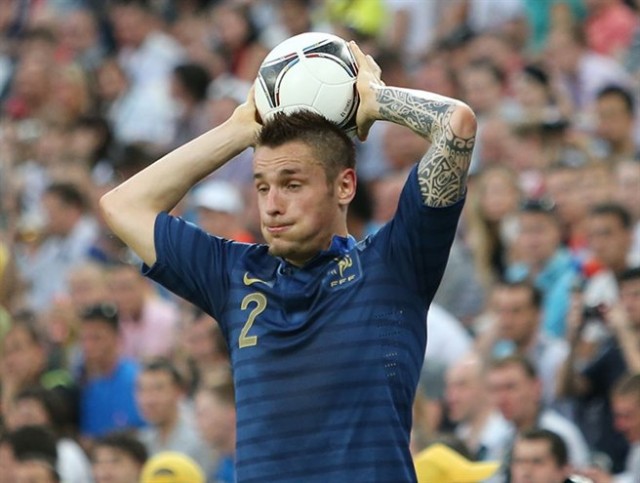 With the departure of Bacary Sagna, Arsenal have been in the hunt for a proven player to fill in the void at Right-Back. Initially, glances were cast toward Serge Aurier, after his impressive performances for Ivory Coast in the World Cup, but the club decided to go in a different direction by signing experienced (former) Newcastle United star, Mathieu Debuchy.
While Aurier has more upside, Arsene Wenger recognized perhaps Aurier wouldn't be ready immediately for the rigors of the Premier League game. His ability to get forward into the attack is stellar, but his positioning on defense has been suspect. And in a league that so favors pacey wingers and counter-attacks, relying on an unproven future talent might not be ideal. Hence, why Debuchy was chosen to be the man to fill in the gap.
At a price of approximately 10 Million Euros, it is a steal to acquire a player of Debuchy's caliber while still in his prime (Age 28). He offers a decent cross into the box, intelligent positioning along the flanks, and experience at the level required in the Premier League. Plus, he's French, and we're all aware of Arsene Wenger's preference for his native talent, for better or for worse (Hey, at least he isn't another unknown French youth product).
Debuchy is expected to be going through his medical already and the contract has already been signed, which is good news for Gunners fans, considering the propensity of the Arsenal upper hierarchy to not always deliver on their transfer targets – much to the dismay of the Arsenal faithful.
That said, it is highly unlikely that the signing of Debuchy will be the last of Arsenal's forays into the transfer market during this term. Rumors of big name stars like Sami Khedira, Alexis Sanchez, and even Mario Balotelli continue to persist.
As for the future of the Right-Back position, Arsenal do have youth players in the running who would eventually be able to challenge Debuchy for first team rights.
Hector Bellerin comes to mind. Originally a product of the famed Barcelona 'La Masia Academy', Bellerin has the technical ability to be another excellent passer within the Arsenal ranks. He also has decent speed, promising positional ability, and a penchant for getting into the attack (a trait much prized by Wenger). Could use some more strength and grit, but that will come with time and experience.
Obviously, Arsenal also have Carl Jenkinson who could challenge Debuchy for Right-Back. While only 22 years old, Jenkinson already has a whole season's worth of appearances with 37.  He will still be first choice backup behind Debuchy, but can still be considered a player for the future.
It is for these two reasons that Wenger opted to go with the present rather than future in Serge Aurier. It is understandable, and I think fellow Gunners fans will be pleased with Debuchy's contributions going forward as long as he stays focused and keeps up the level of play that made him a target of '"Le Professeur" in the first place.