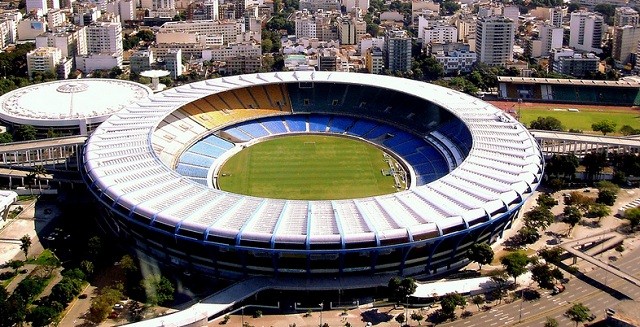 The France vs Germany  quarterfinal match will be played on Friday, July 4th (9:00 AM Pacific), at the Estadio do Maracana in Rio De Janeiro. This match is going to be very exciting, since we don't have a favorite here, and both France and Germany are great and experienced teams with no reason to lose this match.
In the round of 16 match against Nigeria, many expected a more confident game and expected more goals and chances from French team, but at the end of the half-time the score was 0:0. Nigeria was getting progressively more threatening, but the French didn't want to risk anything and they took the situation in their own hands, scored two goals and went through to the next round. Paul Pogba scored with a great header and showed great quality there, but everything collapsed for Nigeria when Yobo scored an own goal in the dying minutes of the match. New challenge and a stronger opponent – this should be the motivation for France to show everything they can do and present us some great football like they always did.
You could say that, in some way, Germany had an easier opponent than France, but the Algerians convinced everyone of the total opposite. Germans for sure weren't supposed to allow themselves to get into situations like this, by not scoring a goal after 90 minutes and entering extra time. But in the end, they went out as winners, even though, all in all, their performance was far from what we all wanted to see and even Joachim Löw knew that. We saw how much quality Germans have and how they can be a big threat to any team. Their biggest goal is to reach the final match of this World Cup tournament, since they failed to do that at home 8 years ago, and in South Africa 4 years ago. They lost to Brazil in 2002 World Cup tournament in Korea/Japan and they think it's the time to "reclaim the throne" after 24 years of waiting. They surely have a team perfectly suitable for that, with players such as Klose, Mueller, Boateng, Neuer, Kroos, Schweinsteiger, Gotze and many more.
France vs Germany Prediction
Many of us don't know what to expect, it can be either a one-sided game, or a completely even game. Both teams will use this opportunity to correct their mistakes in past matches and to give their best to reach semi-finals. There is no favorite and anything is possible. Both of the teams are looking to win this tournament and they will give everything they have to reach the 1st place.
France 1-2 Germany
France  vs Germany Television
The France vs Germany match will be televised on ESPN2, Univision and ESPN3 (stream).