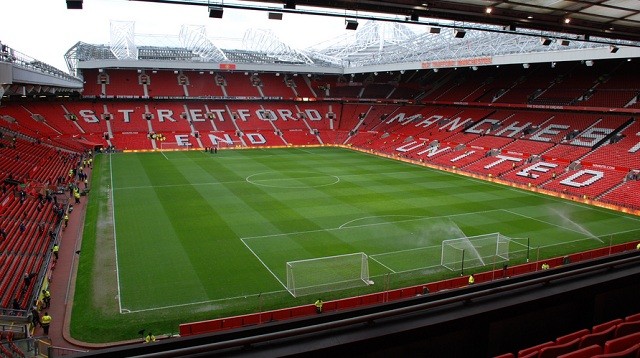 In less than 48 hours, Manchester United have signed two players. Sights are set on the future, and the new manager, Louis Van Gaal, is creating the squad which will dominate both in Premier League and in European competitions. After Ander Herrera, new member of the Manchester United is left back, Luke Shaw.
Shaw is one more famous name that came out from Southampton's youth academy. Like Walcott and Bale, he is another player who got affirmation among the Saints and now is set to go one step further. He is the member of the first team of Southampton for three years, during which he made 67 appearances.
Although in first season he featured only in two games (one match in both FA and League Cup), with 16 years he got chance to impress in the first team.
Delighted to have signed for @ManUtd ! Looking forward to the future, thank you to all the fans for your nice messages

— Luke Shaw (@LukeShaw3) June 27, 2014
In the 2012/13 season, he made 28 appearances for Saints and already showed how big potential he owns. Recently ended season gave him full affirmation – he played in 35 league games, became first choice left back of the Saints and was voted in the Premier League Team of the Year for 2013/14 season.
All the hard work paid off and most important moment for him came few days after the end of the season – Roy Hodgson listed him on the final cut of 23 players that will represent England at the World Cup in Brazil. Although England faced early exit in the World Cup, Shaw made World-cup debut in the last game of "Three Lions" in the group stage, against Costa Rica.
Same like with Herrera, we expect him to be "thrown into the fire" from the first day upon van Gaal's arrival. Dutch manager is found of giving chance to talented youngsters, like he did with Kroos and Muller during his time in Bayern Munich.
Shaw will have big competition in the veteran Evra, but time is on his side and one day he will certainly become regular member of the back four, in front of De Gea. The player was very thrilled to sign for the Manchester United and only thing remain for him is to work hard and fight for place in the starting lineup. His good displays in the recently ended season are his best recommendation to new manager, so we rightly expect to see Shaw as the first choice left back in this season.
@LukeShaw3 welcome to @ManUtd lad

— Wayne Rooney (@WayneRooney) June 27, 2014
Welcome @anderherrera8 and @LukeShaw3… To The Biggest Club In The World!! Look forward to seeing you boys soon!

— Ashley Young (@youngy18) June 27, 2014
Welcome @anderherrera8 and @LukeShaw3 …. You will love it at this great club. See you soon boys

— Michael Carrick (@carras16) June 27, 2014