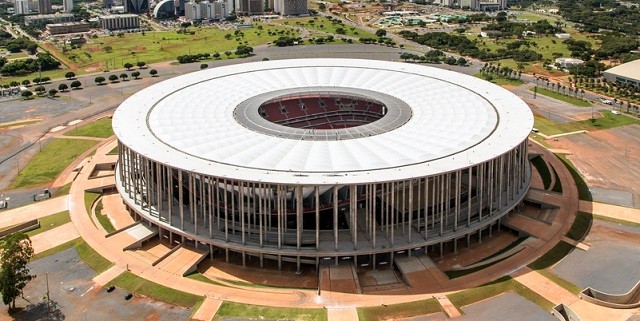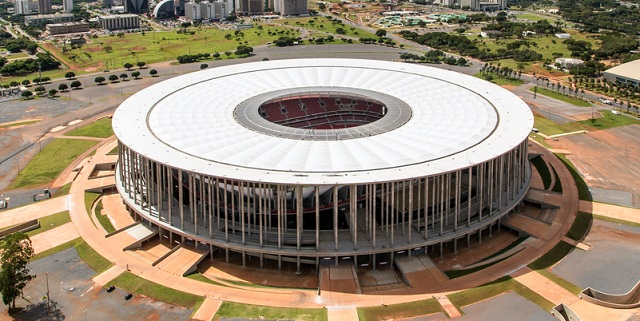 Next Thursday, 26th June 2014 (9:00 AM Pacific), Portugal vs Ghana will take place at Estádio Nacional in Brasilia on a decisive match for both teams that still maintain faint hopes of walking through to the next stage of the competition.
Portugal went from being favourites to underachievers in a blink of an eye. After a mediocre display against the all-powerful Mannschaft, the Portuguese team failed once again to impress during their last Sunday's clash with the USA.
Portugal got an early lead when Nani placed a loose ball into Tim Howard's net but allowed the US team to make a strong comeback after the break. The American team changed the course of the match thanks to one goal from Jermaine Jones and another one from Clint Dempsey in just about fifteen minutes, sending Portugal to the gallows pole until the dying moments of the match, when the experienced FC Porto's winger Silvestre Varela clinched the equalizer.
The Portuguese side manager, Paulo Bento, has allegedly mentioned to the country's football federation that he will be leaving his position after the World Cup, due to the team's almost "ridiculous" performances.
Although this information is yet to be confirmed, it is true that Paulo Bento is one of the main culprits behind the disastrous Portuguese campaign so far, not only because of the players he picked up the tournament but also for the uncharacteristic tactical systems he keeps on testing as the matches go by.
In order to proceed to the Round of 16, Portugal needs to defeat Ghana and hope for Germany to trash the US team. Although it is not impossible, it is not very likely that Portugal will obtain an easy win over the African team, nor will Germany be able to heavily defeat the USA.
For the match against Ghana, Paulo Bento is not yet certain if he will be able to count on the contribution of Rui Patricio, André Almeida, Hugo Almeida, and Helder Postiga, all of them sidelined due to injury.
As for Ghana, they will also have to face a Herculean task if they want to keep dreaming with a place at the next round of the tournament. Ghana will need to defeat Portugal for more than one goal and hope the Germans defeat the US team at least for two or three goals in order for them to proceed.
After a sour defeat against the USA, Ghana lifted their head up and managed to grant an impressive draw against the all-powerful German side. The Ghanaian team put up a top notch performance and if it wasn't for their poor defensive positioning, they could have granted something more than a mere draw.
For the match against the Portuguese side, Ghana's head coach, James Appiah will not be able to count on one of his most reliable midfielders, Sulley Muntari, who is currently suspended after being shown his second yellow card on the clash against Germany last weekend.
Possible Line-ups
Portugal (4-3-3) – Beto – João Pereira – Pepe – Bruno Alves – Veloso – Moutinho – R. Meireles – William – Nani – Varela – Ronaldo
Ghana (4-3-3) – Kwarasey – Opare – Asamoah – Mensah – Boye – Rabiu – Essien- Boateng – Ayew – Atsu – Gyan
Portugal vs Ghana Prediction
Despite their unconvincing and underachieving recent performances, Portugal are still favourites to win next Thursday's clash, although, if Ghana manage to take advantage from the Portuguese team's defensive sloppiness, they might have a word to say at the end of the match. This being said, the most likely outcome is a high scoring draw.
Portugal 2 – 2 Ghana
Portugal vs Ghana Television
The Portugal vs Ghana match will be televised in the USA on ESPN3 (stream) and Univision Deportes at 9:00 AM Pacific.