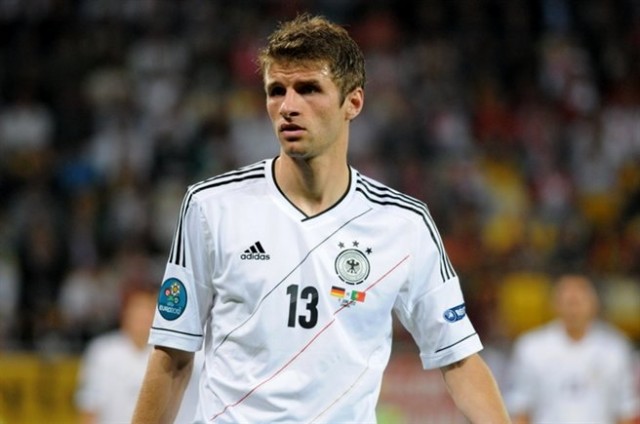 The final matches for Group G  between USA/Germany, and Portugal/Ghana, will be televised at the same time tomorrow at 12PM EST, June 26th. With no two teams having secured qualification yet, it will surely be an intense affair and hardcore fans will want to setup two television sets to take in these matches.
As an admitted fan of the US national team, I will be on the edge of my seat while these matches play out, and it pains me to have to dissect their weaknesses ahead of the game against the formidable German national team knowing how much is at stake.
As you are no doubt aware, USMNT manger Jurgen Klinsmann was the former coach of the Germany national team and Bundesliga powerhouse Bayern Munich. He also scored quite a few goals throughout his career… and even won a World Cup. If there is anyone who could spring a surprise upset against Germany, it's any team managed by Klinsmann. He knows many of the players on the German team, their tendencies, style of play, preferences, and is largely responsible for turning many of those players into the stars they are today. Current German manager Joachim Loew was originally the assistant manager to Jurgen Klinsmann as well, so there are many pieces of drama to be expected ahead of this match.
On top of that, the U.S. possess many players with Bundesliga experience as well as German-born players as well such as Jermaine Jones, Julian Green, and Fabian Johnson, among others.
Setting my rabid fanboyism for my club aside, I present to you the three keys to the match for a successful German victory against the United States, after all, Knowing your weaknesses is just as vital as highlighting your strengths.
---
1. Put pressure on the back-line.
Germany will benefit greatly in this match-up the longer they abuse the U.S. defensive corps. While some members of the U.S. back-line have Premier League (Geoff Cameron) and Bundesliga (Fabian Johnson) experience, it is largely an inexperienced group that only recently has had time to get to know one another. Defensive miscues, mistakes, and communication issues have plagued the U.S. back-line repeatedly, and only last-second emergency defensive scrambling has kept the goal differential lower for the United States.
However, on a good day, they can be a solid group, especially with Sporting Kansas City star Matt Besler manning the line. If Germany can isolate Matt Besler from Geoff Cameron through clever passing and off-the-ball movement, they will get chances on goal for sure. Cameron may not be in the starting line-up against Germany tomorrow due to his sub-par performance against Portugal, but if that is the case, German Bundesliga player John Brooks or LA Galaxy Designated Player Omar Gonzalez could fill in. Cameron provides height and strength, and the U.S. do have back-up options that are equally physically imposing as well. As I mentioned before though, they are prone to mental mistakes and Germany can definitely put the U.S. in a terrible position by increasing the pressure placed on them.
2. Do not over-commit; Expect Counter-attacks.
The smart thing to do in this game is to take a balanced approach between offense and defense. Germany only needs a win or a draw to go through and either option allows them to win the group.
While putting pressure on the U.S. will no doubt generate chances, over-committing the wing-backs or central midfielders would not be wise. "The Yanks" will be looking to roast Germany on the counter using their athleticism and clever one-touch passing that they picked up from Germany's own Jurgen Klinsmann. Make no mistake, this is not the United States of the past, you know, the team that played entirely direct and couldn't string 3 simple passes on the ground. No, this United States likes to keep the ball on the ground, with Michael Bradley (also a former German Bundesliga player) the central play-maker for the team. While Bradley has made terrible mistakes and has largely been off his game recently, Germany still need to keep an eye on him as he can be a game changer.
Germany also need to be aware of Graham Zusi. He has 2 assists, one in each game played so far against Group G opponents, and you can be assured that he will be looking to add to his tally against Germany. A set piece master, and in possession of a sweet cross into the box, the Sporting Kansas City Winger is an unpredictable threat. He will lose the ball often, make errant passes, but eventually one of those passes will lead to an assist if Germany is not careful.
The possession game Germany likes to play as of late will be useful here. Rather than pushing too far forward, track the ball back instead, regain composure, and only strike when the opportunity arises. There is no sense in taking too many risks when qualification is all but assured.
3. Take advantage of open spaces, but do not get complacent.
Guarding against complacency will, in my opinion, be the toughest challenge the German team will face. With the prospect of winning the group only a draw away, while facing on paper what is a much weaker team, it could be easy to be lured into a state of complacency. While the U.S. will likely attack in an attempt to win the group as well, they also have incentive to sit back for the draw too. Will both teams be content with a draw? Or will they attack to assure that nothing could go wrong? We shall see.
Germany will definitely benefit by seizing the moment and attacking any open spaces on the pitch by the U.S., but how determined they will be to see it through for a goal and expending energy remains to be seen.
In conclusion, Germany just needs to possess the ball, play with patience, wind down the clock, take advantage of opportunities that present themselves, and remain calm in the back. And the groups is theirs.