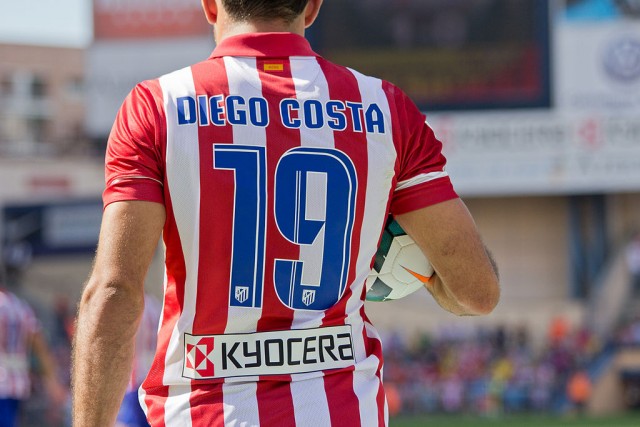 Spain's incredible reign as the best team has come to an end. Six years of being the top team is an enormous feat, and this team will go down in history as possibly the best.
La Furia Roja leaves the world up as third place in Group B, behind the Netherlands and Chile, but above Australia. The favorites to win the group were shocked match after match, left lost and dumbfounded. Spanish fans were left astonished with the unbearable performances of Spain. Yet, in the last match, the World Cup 2014 champions delivered their fans what they have been wanting to see.
Reactive Football beats Spain
Holland and Chile demonstrated excellent reactive football to beat Spain. The Dutch pressed the Spanish midfield in order to force mistakes and gain control of the match. Iniesta, Silva, and Xavi could not manage the tempo of  the Dutch. They were defeated humiliatingly 5 to 2. With two fast breaks, Holland were able to comeback from 1-0 down and take the lead.
Robben and Van Persie broke through Ramos with speed; then followed to take down Pique and Casillas with technique and agility. Surprisingly, Casillas made mistake after mistake, easing the Netherlands to victory.
Chile Dethrone the Spanish
After watching Holland demolish Spain in the first match, Chile proceeded to remove Spain's crown with the same style of football. The Chileans even replicated the system Holland had used (3-4-1-2). When we thought the Spanish could not do any worse, Alonso and Ramos proved us wrong.
Since it was obvious Spain needed width in the first match, del Bosque picked Pedro to start out on the right. The intentions were good, but the execution was pitiful. Costa continued to struggle in the Spanish system. At this point, I think it was safe to wonder if Diego Costa wished he had chosen to play for Brazil instead. The final score was 2-0.
After two matches, Spain had only scored a penalty as their own goal and received 7 goals against. Now out from the next round with a poor show of football and heart, La Roja had questions to answer. Many were questioning Del Bosque's continuity as the national manager. Players such as Xavi Hernandez and Iker Casillas (once treated as Saints) were subjected to criticism. Surely this had to be a nightmare.
Del Bosque Responds
We move on to the final match of Group B. Spain and Australia were already eliminated. Pride and three points were the rewards. Changes were made to the starting XI by Vicente del Bosque. My tantrums and rants were finally answered. Would these changes work?
They did. Yes, Australia was the weakest of the three. We all know that. However, the form and style in which Spain expressed their football was different from the dysfunctional orchestra of the previous two games. David Villa, Koke, Fernando Torres, Raul Albiol, Juanfran Torres, and Santi Cazorla came in for David Silva, Xavi Hernandez, Diego Costa, Sergio Busquets, Gerard Pique/Javi Martinez, and Cesar Azpilicueta.
Albiol defended the fast breaks along with Ramos. Koke joined Alonso in protecting the back four. He brought vertical football into a system that takes time to build up play. Villa and Cazorla provided width on the outside. Finally, Torres, ran the channels in-between the Australian backs.
These changes brought the football fans wanted to see. With goals from Villa, Torres, and Mata, the Spanish won 3-0 against Australia. David Villas deserved better for his last international game; nonetheless, a great game along with a goal was better than a loss for Villa.
Spain finished with 3 points in the Group B, 4 goals in favor and 7 against. We await the future of the Spain and its manager. Regardless of what is to come of this golden generation and their leader, Xavi, Alonso, Casillas, and others had a great run. I am glad to have witnessed artists create poetry with a single ball. I doubt we will see such elegance anytime soon from another national team.
Is there a Future
What's next for Spain? Whether Vicente del Bosque chooses to stay or leave as Spain's manager, we can expect the emergence of young players in these next four years. Deulofeu is a young Barcelona winger that can play on the left or right. Due to injury, Thiago missed his chance to play in the 2014 World Cup, but we can plan to see him at Russia 2018. Koke, Isco, Montoya, De Gea, and many more are future prospects of Espana. Spain is not going anywhere.